Price is 8-20% Lower Than Other
One to Three Years Warranty
100% Secure Ordering
Great Customer Service

Room 405-407,South China Building,Fuhua W Rd,Shiqiao Town,Panyu District,Guangzhou,China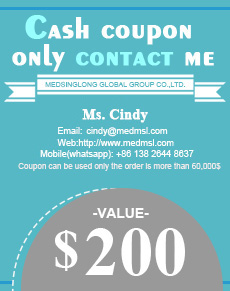 Appareil de radiographie nous vendons est vraiment une bonne affaire, et même avec une haute qualité. Vous pouvez également trouver d'autres équipements médicaux vétérinaires, tels que machine à rayons X vétérinaire , scanner à ultrasons vétérinaire, appareil d'anesthésie vétérinaire, ventilateur vétérinaires ,table d'opération vétérinaires ,analyseur vétérinaire,cage vétérinaire, ECG vétérinaire, moniteur patient vétérinaire.
Quick Details
Type: Vet x-ray equipment
Brand Name: MSL
Model Number: MSLVX08
X-ray tube core Model: XD60-0.5 3.5/110
Place of Origin: China (Mainland)
Emballage & livraison
Packaging Details: Wooden case
Delivery Detail: 8-15 working days
Specifications
Hot-selling veterinary x-ray machine MSLVX08
1,30/70mA veterinary x-ray unit
2,Hot-selling veterinary x-ray machine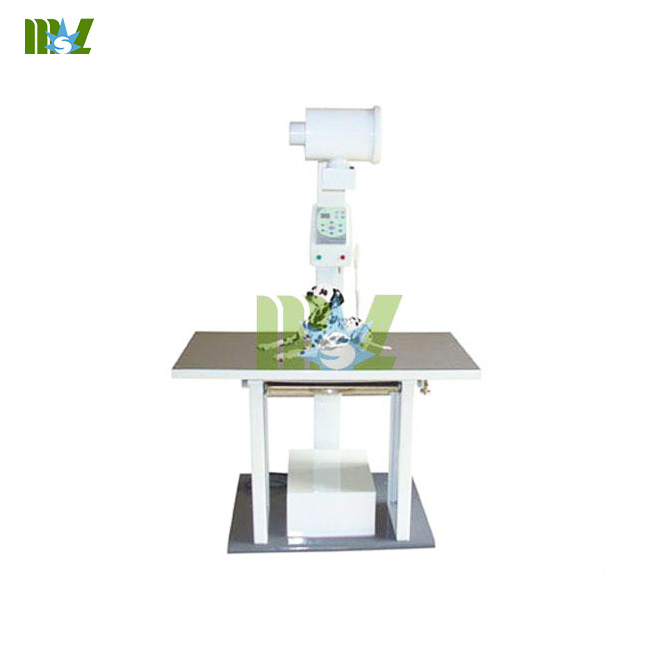 Veterinary diagnostic imaging x-ray machine - MSLVX08
Product Features
1. An X-ray machine specially designed for animals;
2. Adopt tungsten-acid-calcium-nanometer-particle production technology, which can make high-definition image in low mA;
3. According to animal medical image principle, microcomputer intelligent control system, the radiography parameters are automatically adjusted. The operator do not need specialized training, as long as the fine-tuning parameters which can obtain the best image;
4. The floating bed and the red-light-to-center technology make the operation convenient and positioning accurate;
5. Japanese panasonic non-contact switch components make no flicker and noise when taking pictures, which do not scatter the animals' attention;
6. Can use wireless remote control technology. No direction and the remote distance is not less than 10 meters;
7. Low mA, low ionizing radiation, environmental friendly.
Main specifications and parameters
Items

MSLVX08

MSLVX15

Output

60-90kV

55-85kV

Max current

30 mA

70mA

Exposure Time

0.05s~3.95s(adjustable)

0.05s~3.95s(adjustable)

Focus nominal value

2.3 mm2

2.5 mm2

Power conditions

220V±10%

220V±10%

Voltage

50Hz±1Hz 330AV

50Hz±1Hz 330AV

Vertical movement of the bed range

<200mm

<200mm

Lateral movement range of bed

<500mm

<500mm

Radiography Size

8"×10",10"×12",12"×15",14"×14",14"×17"

Package Size

1100mm×750mm×1650mm

1100mm×750mm×1850mm

Weight

80kg

100KG

Optional

Remote control
Renseignez-vous sur le produit