Price is 8-20% Lower Than Other
One to Three Years Warranty
100% Secure Ordering
Great Customer Service

Room 405-407,South China Building,Fuhua W Rd,Shiqiao Town,Panyu District,Guangzhou,China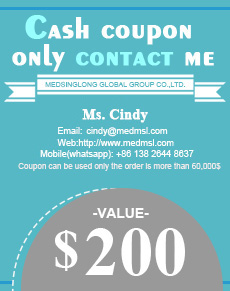 Appareil de radiographie nous vendons est vraiment une bonne affaire, et même avec une haute qualité. Vous pouvez également trouver d'autres équipements médicaux vétérinaires, tels que machine à rayons X vétérinaire , scanner à ultrasons vétérinaire, appareil d'anesthésie vétérinaire, ventilateur vétérinaires ,table d'opération vétérinaires ,analyseur vétérinaire,cage vétérinaire, ECG vétérinaire, moniteur patient vétérinaire.
Quick Details
Type: Vet x-ray equipment
Brand Name: MSL
Model Number: MSLVX15
X-ray tube core Model: XD60-0.5 3.5/110
Place of Origin: China (Mainland)
Emballage & livraison
Packaging Details: Wooden case
Delivery Detail: Within 6-20 workdays
Specifications
Vet X-Ray machine MSLVX15
x-ray machine for vet
digital x-ray machines
x-ray machine model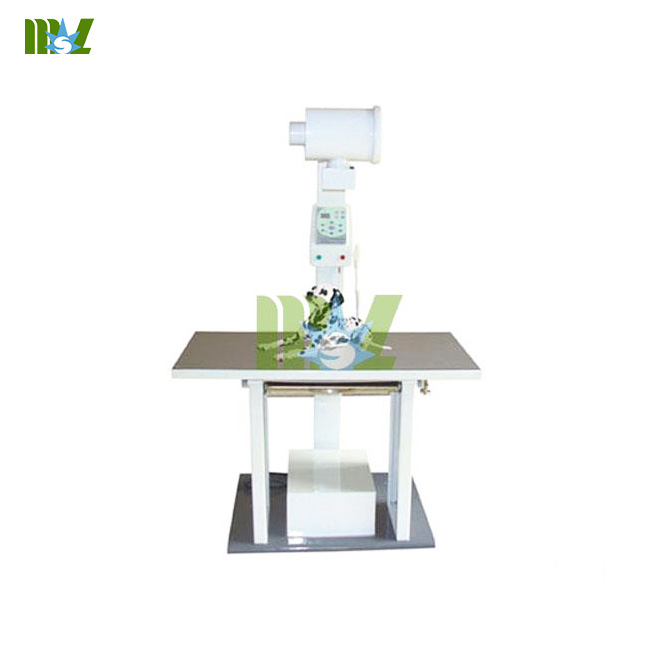 Veterinary digital imaging x-ray machine - MSLVX15
TECHNICAL PARAMETERS
1, Power: 220V ±, single-phase three-wire (live, neutral, ground)
2, the power: maximum output power of 3.5KW, Power≥5KW
3, Power frequency: 50 ± 1HZ
4, the operating frequency: = 30KHZ
5, photo tube voltage: 40KV-110KV, continuously adjustable,adjust the step 1KV
6, photo management power: Max 70mA
7, the photography time :0.04-3.2 S
8, X-ray tube core Model: XD60-0.5 3.5/110
9, the focus of the nominal value: 1.5
10, the inherent filtration: 1.8mmA1
11, longitudinal movement of the bed range≤200mm
12, lateral movement range of bed≤500mm
13, photographed specifications: 8 "*10" 10 "*12" 12 "*15" 14 "*17"
14, focal length: 1000mm
15, Weight: 85kg
16, Machine size: L*W*H = 1200mm*750mm *1900mm
Matching:
1, remote control
2, South Korea imports more than a fixed filter line machine grid density 103L/cm 15*18 1:10
MSLVX15 Veterinary X-Ray Machine
Nominal tube voltage :55-85KV
Maximum tube current: 100mA
Power conditions: 220V ± 10%, 50HZ ± 1HZ 330AV
Focus nominal value: 2.5mm2
Exposure time: 0.05S ~ 3.95S (adjustable)
Vertical movement of the bed range ≤ 200mm
Lateral movement range of bed ≤ 500mm
Radiography Size: 8 * 10,10 * 12,12 * 15,14 * 14,14 * 17
Size: 1100mm *750mm *1850mm
Weight: 100kg
Optional
Remote control
Renseignez-vous sur le produit