Price is 8-20% Lower Than Other
One to Three Years Warranty
100% Secure Ordering
Great Customer Service

Room 405-407,South China Building,Fuhua W Rd,Shiqiao Town,Panyu District,Guangzhou,China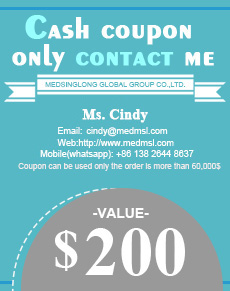 Machine à ultrasons portable est un type de nos équipement d'échographies,si cela ne pourrait pas nourrir votre exigence,jetez un oeil à d'autres échographies, tels que machine portable à ultrasons, machine à ultrasons, échographe 3D, portatif à ultrasons, ultrason vétérinaire,échographie couleur .

Présentation de B-ultrasons Appareil: Quel est Ultrason? Pourquoi utilisons-nous l'appareil B-ultrasounic?

Quick Details
TYPE: Best portable ultrasound units
BRAND NAME: MSL
MODEL NUMBER: MSLPU06
PLACE OF ORIGIN: CHINA (Mainland)
Emballage & livraison
Packaging detail: carton
Delivery detail: within 7-10 workdays after receipt of payment
Specifications
MSLPU06 Best portable ultrasound units
1,Full digital ultrasound scanner
Advantages:
Light weight of 1 kg, 2cm for thickness, 17cm for width, 25cm for length, very convenience for doctors to carry out.
U Disk for upgrade.
Dismountable battery.
Connect with Jet printer, Laser printer to print directly.
Other performance is as the same as the laptop computer, such as power save mode, touch mouse and so on.
Features:
Battery
192-frame cineloop
Two USB ports
SD card
General software, Obstetrics software and Cardiac software.
Software:
General measurement: distance, circumference, volume, angle, heart rate and etc.
Obstetrics measurement software: BPD, GS, CRL, AD, AC, FL, HC, FTA, APTD, TTD and calculating fetus' weight, pregnancy week, fetal physiological rating according to the previous measurements.
Cardiac measurement software. The measurement result could be shown automatically.
Best portable ultrasound
Specifications
Scanning mode

electronic linear array, electronic convex array

Imaging model

B (B-mode Ultrasound Imaging (The Definition of B Mode Ultrasound )), B/B, B/M, M (M Mode Ultrasound Definition), 4B

Gray scale

256 levels, four selectable gamma curve

Transducer frequency

2.5-8.5 MHz

Magnification

×0.8, ×0.9, ×1.0,×1.1,×1.2,×1.3, ×1.4,×1.5

Permanent storage

1024

Cine loop

192, manual and automatic

Sound Power

8 grades from 0-7

Dynamic Range

Adjustable from 30-75

USB Ports

2

IP set

8

Body Mark

35 kinds

Pseudo color

5 kinds

Image Processing

Up/Down, Left/Right, Black/White, Frame correlation

Edge enhancement, Scroll

Measurement

Circumference, Area, Volume, Heart ratio, Velocity,

OB and Cardiac

Focus

Number and location of the focus can be adjusted

Puncture

Puncture guide line
TGC

Adjustable, Near field, Middle field and Far field are

adjustable from 39-99

Body Marks

35

IP set

Hospital's name, Date, Time, Formula of Fetus'

weight and Pseudo color

Image store format

BMP, DICOM

Formula of Fetus' weight

OSAKA, TOKYO1, TOKYO2, MERZ

Image

Frame correlation, Edge enhancement, Dynamic

range, center line, scan angle Puncture

Voltage

AC85V-265V
Renseignez-vous sur le produit