Price is 8-20% Lower Than Other
One to Three Years Warranty
100% Secure Ordering
Great Customer Service

Room 405-407,South China Building,Fuhua W Rd,Shiqiao Town,Panyu District,Guangzhou,China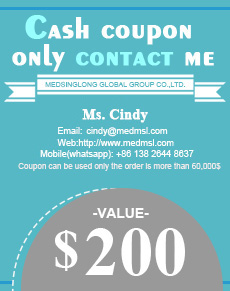 L'analyseur du sang automatique est une sorte de notre analyseur du sang et même est vraie une bonne affaire avec la qualité, si cela ne pourrait pas nourrir votre exigence, voir à l'autre analyseur du sang comme analyseur du sang portable, l'analyseur de coagulation du sang , analyseur de la pression artérielle, analyseur du lactate du sang, analyser des cellules sanguines, analyseur du sang portable , analyseur du sang vétérinaire, analyseur de gaz sanguin.
Quick Details
TYPE: Automatic biochemical analyzer
BRAND NAME: MSL
MODEL NUMBER: MSLBA11
PLACE OF ORIGIN: CHINA (Mainland)
Emballage & livraison
Packaging detail : standard export package
Delivery detail: within 7-10 workdays after receipt of payment
Specifications
Parameter Setting Patients profile and calculated item can be set easily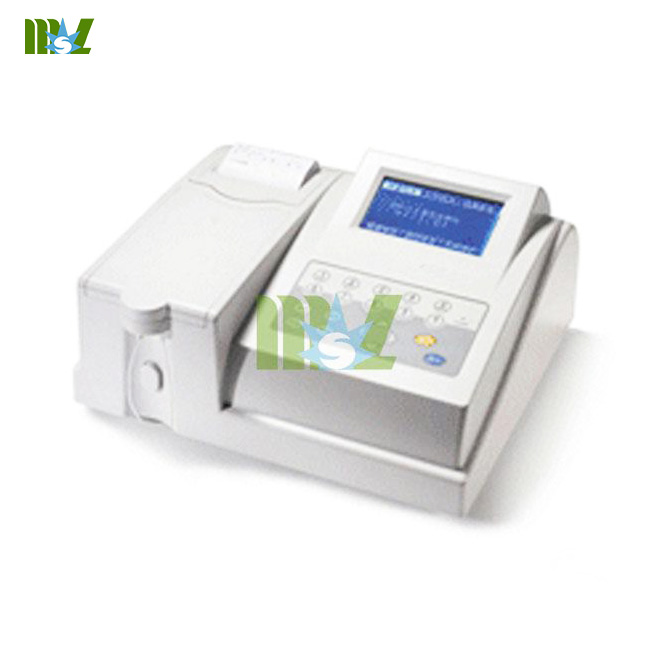 automatic biochemical analyzer
Light Source: 6V 10W, halogen lamp of more than 2000 hours' life time
Spectrometer: interference filter.
Wavelength: 340nm,380nm,405nm,505nm,546nm,578nm,620nm, and one wavelength free.
CML precision: ±2nm
FWHM: ≤10nm
Stray light ≤0.5%(absorbance≥2.5)
Absorbance range: -0.214~3.000
Absorbance linearity: ±0.01
Absorbance repeatability: ±0.001
Absorbance resolution: 0.0001
Precision: ≤0.01
Carry over: ≤0.01
Temperature: 25°C,30°C,37°C,±0.3°C
Flow cell permanent quartz flow cell, minimal volume is 32μL, and disposable flow cell
is selectable
Sampling system: pressure auto releasing pumps ensure the accuracy of suction volume
Operational system: VISTA,Windows XP,Windows2000
Test Method: End point,Fixed time,Kinetic,Factor,Muli-standards,Bichromatic,Dual wavelengths
Parameter Setting: Patients' profile and calculated item can be set easily
Absoption volume: 200μL~3000μL
Sample volume: 10μL~50μL
Reaction curve: real time display the reaction curve
Memory: Able to store more than 200 parameters while 55 parameters of them are stablized ;
Able to save more than 15000 test results and auto save the results if the power is off during working
QC: auto draw the QC figure
Reagent: Open reagent
Display: LCD with high brightness
Input: key button and touch screen
Printer: Inner thermal printer,able to be connected to external printer
Report content: absorbance,concentration,activity, detailed patient information and
abnormal results marking
Interface: RS-232 serial port, able to be connected to computer
Working Condition: Temperature 10°C~30°C Relative Humidity 20%~80%
Voltage: AC 85-264V,auto adapt according to the input voltage
Power : ≤100W
Quality System: Recognized by TUV and CMD
Test item

Liver

ALT,ALP,GGT,TP,Alb,TBIL,DBIL

Heart

LDH,CK,CK-MB,AST, a-HBDH

Lipids

CHO,TG,HDL_C,LDL_C

Lipoprotein

Apo A1,Apo B,Lp(a)

kidney

BUN,CRE,UA

Ion

Na,Mg,Ca,K,P,Cl

Other

CO2-CP,AMS,LIP,GLU,IgA,IgG,IgM,C3,C4,CRP
Renseignez-vous sur le produit