high quality Hanging Protective Screen
Hanging Protective Screen
x-ray protection screen
good price and with CE
X-ray protection screen-MSLXR05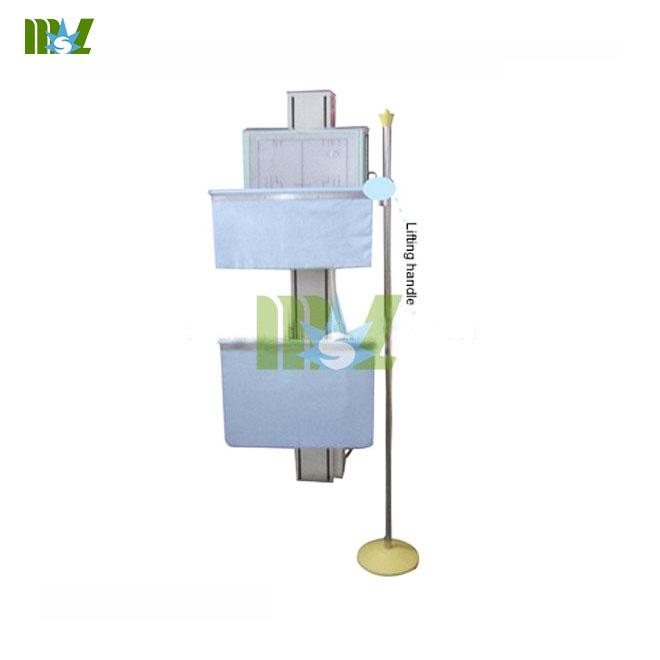 protective screen
Type E, Fixed, The shoot rack matching protective appliance has a manual up and down adjusting system. It is suitable for shoots of the situated chest, side chest, or the cervical vertebra of different statures. It can be equipped with all kinds of the shoot racks, which can effectively protect the patients from the radiation of x-ray during their shootings.
All the proective screen and curtains can be custmized as requests!
This type is equiped with casters and can be moved
1.Main Structure
The protective screen is composed of the frame, cold-rolled plate and falt lead.
2. Performance
The lead equivalent is not less than 0.50 mmpb.
3. Application
The protective screen is mainly used to the protection and shield from the X-ray radiation and the scattered radiation.
4. Applicability
It is suitable for the operators work in research of radiation, medical, health, and epidemic prevention units.
5. Usage
The protective screen has 4 castors and the upper protective plate can be raised and lowerd according to the need of theoperation.
6. Attention
1). When moving the protective screen, be careful not to move it by overexertion for fear of breaking it.
2). Do not bump the protective screen for fear of the ray leakage.
7. Storage
Store the protective screen in the cool, well airy room with the humidity not more than 80%, no corrosive gas.
Other x-ray accessories: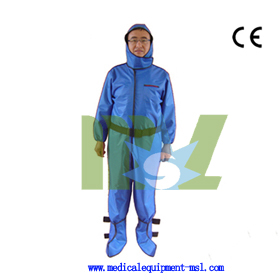 Full body radiation protective suit | Radiation proof suit - MSLLS01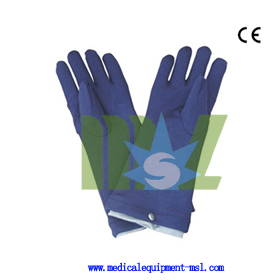 X-ray lead gloves | Nuclear gloves - MSLRS04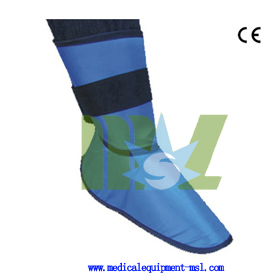 Lead leg pads | X ray foot guard - MSLRS02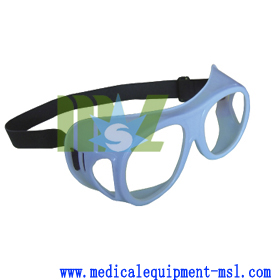 Cheap X-ray lead glasses for sale - MSLLG02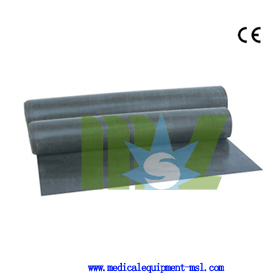 Hospital or medical rubber sheet - MSLLR01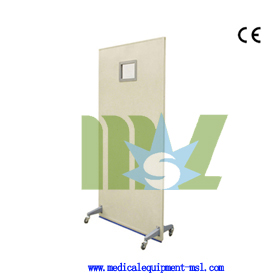 4 Casters X-ray lead screen - MSLLD02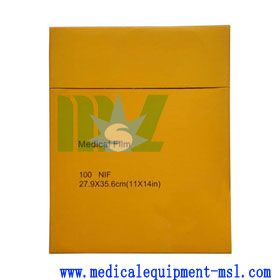 Discount Medical x-ray film with CE for sale - MSLMF01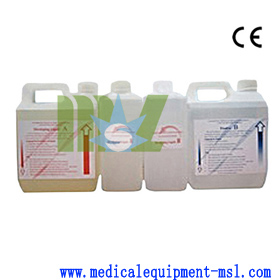 Developing solution | Film developing liquid - MSLDS01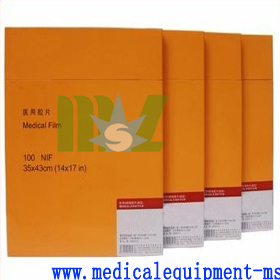 Green sensitive x ray film with CE for sale - MSLMF02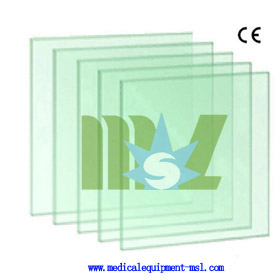 X ray lead glass | X ray protection glass - MSLLG01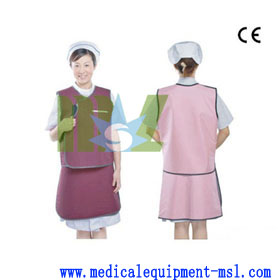 Lead free apron | x-ray protection clothing - MSLLA01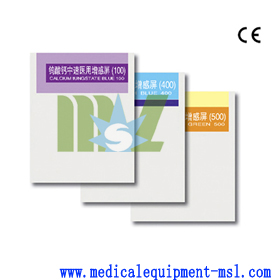 X-ray intensifying screen - MSLMF04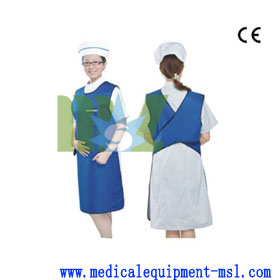 X ray lead protective aprons-MSLLA04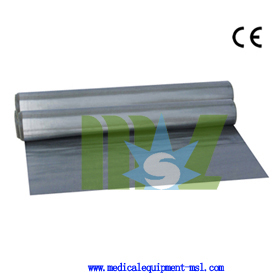 Lead foil sheet or rolled lead sheet - MSLLS02