50mA Veterinary x-ray Equipment MSLVX10
1.veterinary equipment
2.50mA veterinary equipment
3.mobile veterinary equipment
It is a kind of movable bedside x-ray radiography unit, applicable to x-ray radiography in wards, operation rooms, movable clinics of accidents and veterinary hospitals etc.
It comprises x-ray generator, control table, flexible stretcher, tube support and movable base, etc. It is easy to install, flexible to move and reliable in performance.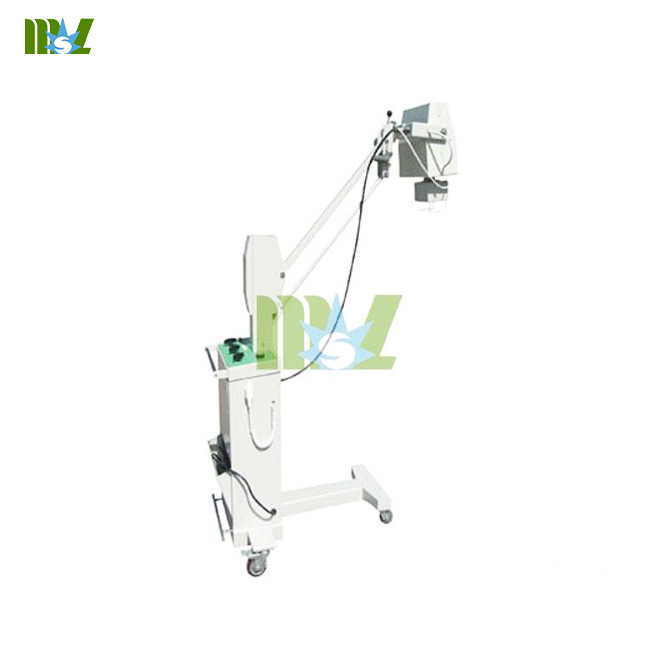 diagnostic x-rays machine-MSLVX10
Technical performance and parameters:
Power requirements: single phase AC 220V, 50Hz.
Capacity: 3KVA Internal resistance:1 Ω
Tube voltage: 40-90Kvp in 11 steps.
Tube current: 30 and 50Ma altogether 2 steps.
Shift range of x-ray generator:
1. Top height from floor: 1800mm, lowest height: 600mm
2. Rotating angle around horizontal axis: ±180°
3. Rotating angle around vertical axis: ±100°
4. Whole unit size: 1000*600*1300mm.