2, Veterinary blood analyzer also used in human
Aspiration probe cleanable automatically avoid the carry-over.
Changing from the mode of peripheral blood to venous blood by one key.
The appropriative calibrate program can calculate the peripheral blood and venous blood respectively and save the results automatically
The new liquid circulating system with patent technology can avoid and remove the jam.
With automatic Suspend model and 24 hour on.
Special WBC analysis category menu, sieve the abnormal samples.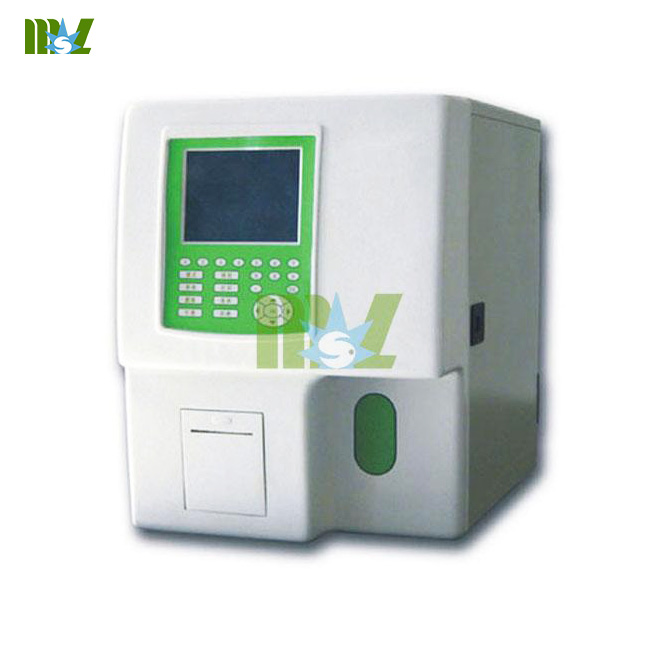 General specification:
Throughput: 60 test /hour
Storage: ≥100,000 results
Printing mode: Internal thermal printer