1. Not all QC serum in the market are appropriate for ion-select electrode measurement.

2. Bubbles should not be inhaled into this electrolyte analyzer when inhaling sample.

3. This instrument can analyze the sample by directly inhaling it from the serum separation test tube. but do not inhale sludged blood in case it causes blocking.

4. You need to recalibrate it when environment tempratures changes over 10C.

5. PH value of Standard liquid and sample should be between 6-9. otherwise, it would interfere with the test of sodium content.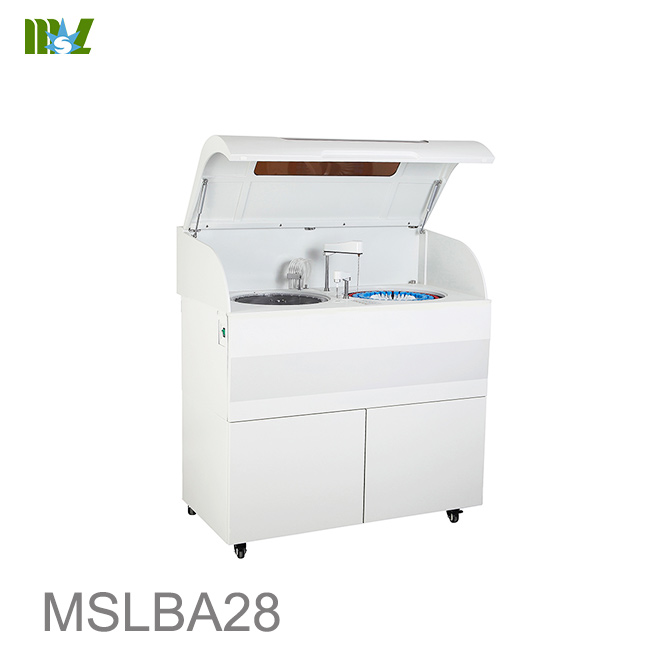 6. Do not put mildewed and muddy liquid to use, discard it when finding out liquid goes bad, in case it influences results of tests.

7. On the basis of clinical reactions, users should consider factors which may influence test results due to uncertain conflicts between inter different conponents, labs and clinicians should estimate results in line with clinical features from patients.

8. Make sure to maintain the machine in accordance with the instruction book.

9. Numbers are printed on each electrode, please keep the numbers on the electrode, we do not offer quality garantees with unseen numbers on the electrodes.

10. Opposite case of the macine is with danger due to its 220V voltage, do not open its rear cover with the plug in the socket.

11. Please discard the connecting pipe,pump line,electrodes and receiving flask of liquid after use, because it may contain some pathogenic bacteria.

12. After operation, please sterilize hands with professional requirements.

For more notes of electrolyte analyzer, please click: http://www.medicalequipment-msl.com/