For understandable public health concerns and environmental considerations,European authorities are keen to ensure that heavy metals,and in particular lead and cadmium,are not substantially present in materials composing everyday life products. Even more important is to ensure that these materials do not release any such heavy metals in the environment or in food or water1.Heavy metals such as cadmium and lead are never intentionally added in soda-lime silicate flat glass,therefore their presence in glass may only derive from traces of naturally occurring circumstances.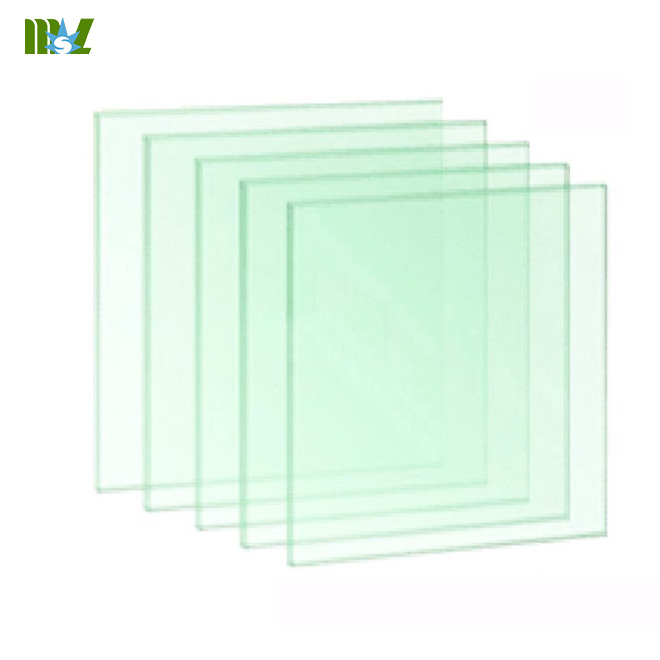 To substantiate and quantify this fact,Glass(lead glass) for Europe commissioned an independent institute to undertake an unprecedented measurement campaign on flat glass products from all over Europe.
This measurement campaign,whose methodology and results are presented on the next pages,confirms that flat glass products produced in Europe contain insignificant amounts of lead and undetectable levels of cadmium.
All the more,migration levels are so low that,even when using the most precise analytical technologies,most migration results are below the measurable detection limits.
The lead content ranged from 3.3 to 9.3 mg/kg.Cadmium was always below the detection limit (0.6 mg/kg).To give an idea of the order of magnitude of these values,comparing them with the Dutch soil quality standards2,the content of lead in flat glass is at least 9 times below the target values established for soil.Similarly,cadmium is also well below the target value.
The migrations of lead and cadmium analyzed by GF-AAS3 were always below the detection limits,2.0 and 0.3 μg/l respectively.As a point of reference,these figures on potential maximum migration are 5 and 17 times below the limits established for lead and cadmium in the European Drinking Water Directive4.
When addressing issues of lead and cadmium in flat glass products,European decision-makers should carefully consider whether or not additional testing requirements bring any added-value,in light of the insignificance of release and migration shown by this analysis.
Glass for Europe is the trade association for Europe's manufacturers of flat glass.Flat glass is the material that goes into a variety of end-products and primarily in windows and fa?ades for buildings,windscreens and windows for automotive and transport as well as (lead glass window) glass covers,connectors and mirrors for solar-energy equipments.Although in nearly confidential quantities,flat glass is also used for many other applications such as furniture,electronics,appliances,etc.Glass for Europe has four members:AGC Glass Europe,NSG-Group,Saint-Gobain Glass and Sisecam-Trakya Cam and works in association with Guardian.Altogether,these five companies represent 90% of Europe's flat glass production.
Glass for Europe firmly believes that state-of-the-art glass,such as Low-E insulating glass,Solar-Control glass and Solar-Energy glass can play a vital role in achieving the EU's energy saving targets and promotes ambitious mechanisms to support the market uptake of energy-efficient glass technologies.