When 10-year data reported at the EuroPCR meeting in May turned up substantial degeneration in transcatheter aortic valve replacement (TAVR) devices, with a signal for faster deterioration than expected, many questions arose. In this follow up, MedPage Today asked how these concerns have changed the approach to TAVR.

At the time Danny Dvir, MD, of St. Paul's Hospital in Vancouver, presented the findings that freedom from transcatheter heart valve deterioration dropped to around 80% at year 6, then below 40% by year 8, panelists cautioned against panic. They pointed out that the data came from the early days of TAVR.

However, others hinted that there was some real cause for concern: The durability of devices was being questioned at the same time that TAVR was starting to expand to younger populations. It had just been reported in April that intermediate-risk patients had better outcomes after TAVR with the Sapien 3 device than surgery. By August, the FDA cleared the expanded indication for the Sapien XT and Sapien 3 devices.

Now, 7 months after the initial discussion at EuroPCR, "the topic of valve durability is back in discussion, [and] structural valve deterioration definitions are about to be revised and be more relevant to TAVR era," Dvir told MedPage Today.

Centers are bringing patients back in for echo evaluations over the long run, he wrote in an email. Also, low-to-intermediate-risk trials are being extended to 10 years, Dvir commented.

Even so, "it is very difficult to gather long-term clinical data after TAVR, since the majority of these TAVR patients were old and had significant comorbidities at the original procedure. Therefore these patients' life expectancy was limited even after a successful TAVR," he said. "That makes long-term assessment very challenging."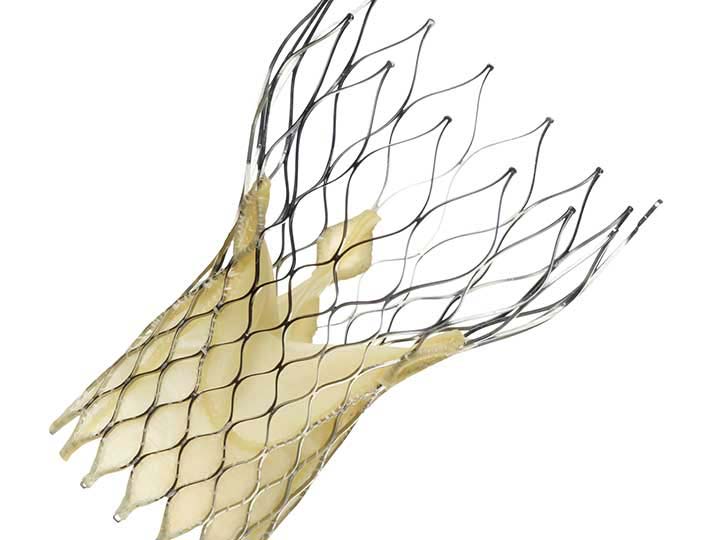 The issue of valve durability had surfaced again at October's Transcatheter Cardiovascular Therapeutics meeting, when a retrospective analysis of hemodynamic data from the PARTNER IA, IB, and Continued Access trials found no abnormal rates of valve deterioration among patients who had received a first-generation Sapien valve.

"The association of these distinct hemodynamic patterns with death likely reflects a primary causative role for low-flow/low-output states due to underlying or concomitant disease rather than valve deterioration. Similar patterns were seen in surgical aortic valve replacement [SAVR] patients in PARTNER 1A," investigator Pamela Douglas, MD, of Duke Clinical Research Institute in Durham, N.C., noted at the time.

Her presentation quelled some of the fears regarding TAVR durability, although tissue valves continue to be associated with structural deterioration, a natural process.

"In the meantime, high risk/older patients should be safely [and] effectively treated by TAVR," according to Dvir. "Low risk/young patients should be carefully evaluated in trials," but for them "meanwhile, SAVR should remain the treatment of choice."

Complicating a direct comparison between surgery and TAVR over longer follow-up is the fact that some studied valves will no longer be in use.

"It is also clear that most implanted tissue valves (SAVR and TAVR) can be safely treated by a less invasive approach (TAVR valve-in-valve) and therefore durability is less a concern in the valve-in-valve era than before, when people needed to have a high risk redo procedure if their valve failed," he added, urging that operators make sure that the patient leaves with a bioprosthetic valve that is a good platform for future TAVR if that valve fails.