Breast cyst symptoms - Medsinglong
Breast cyst, also known as milk siltosis, is caused by poor discharge of milk from a glandular lobe during lactation, resulting in the accumulation of milk in the milk. Clinically, it is mainly characterized by intraductal masses, which are often misdiagnosed as breast tumours.
Breast cyst symptoms
The initial symptoms are usually breast masses, most commonly seen on the unilateral side. They are located around the area of ??the mammary glands outside the areola area. They are round or oval, with clear boundaries, smooth surfaces, and slight movements. The touch of the cystic nature has mild tenderness. Diameter is often At 2 to 3 cm, lymph nodes are generally enlarged in the absence of hernia. Young women find breasts with clearer borders during or after breastfeeding, and complain that they have had mastitis during breast-feeding. They are checked at the margins outside the areola area. To clear boundaries, active, smooth surface tumors, should be considered the possibility of milky cysts, with the help of B-ultrasound can be diagnosed o should pay attention to breast cyst disease, breast adenoma, breast cancer.
Breast cyst - type
There are many types of breast cysts, but they are rare clinically, such as secretory cysts, blue-top cysts, pseudocysts, and intraductal papilloma. The most common are breast cysts and simple cysts.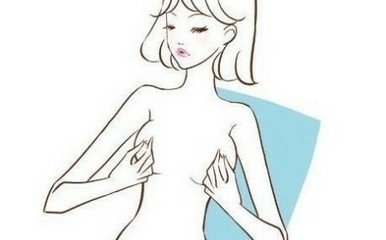 Folding simple cysts
It is most common in breast cysts. The age of onset is between 30-50 years old, rarely before puberty and after menopause. Its cause is endocrine disorders.
Mainly increased estrogen and reduced or even lack of progesterone, so that breast ductal epithelial hyperplasia, increased cell number, leading to catheter elongation, blood flow obstacles and necrosis of the wall, the formation of cysts. After this, the wall of the tube is atrophic, tissue necrosis, and bleeding can cause inflammation. The wall can also be malignant. It must be noticed. Most of the patients inadvertently invaded the breast mass, and they were round or oval with clear boundaries and activities. They were cystic. Premenstrual breast tenderness before menstruation. Cysts gradually increase with menstrual cycle. Bilateral, multi-fat is its characteristic. The growth is rapid and the contents of the capsule are bloody.
Collapsed milk cysts
Also known as breast retention cysts. The age of onset is 20-40 years old. Pregnancy, lactation, especially after weaning, are more likely to occur. Its etiology and pathological features are: any cause of the milk duct obstruction, such as inflammatory stimuli, surgical injury, resulting in narrow or blocked milk ducts, milk accumulation in their own acini and end of the milk duct, acinar necrosis, fusion with each other The cysts of different sizes resemble balls.
Cysts are single or multiple rooms, ranging in size from a few millimeters to several centimeters. Inside the capsule is a thick cheese or thinner milk. The clinical manifestations are mainly intramammary masses, some with skin redness, burning sensation or slight pain. The lumps can be large or small (shrinking after breastfeeding or massage) and gradually increase. Stop increasing after breastfeeding.