Bruises can occur when small blood vessels in the skin are damaged. As time passes, when the blood under the skin ruptures, the bruises change color and the bruises heal.
A bruise usually occurs when a person is injured by a skin area, such as falling or bumping into something.
Blood vessel rupture between the skin and other tissues of the body. Blood collects under the surface of the skin, causing bruises. In the healing process, bruises naturally change color.
Read on to find out more about the usual cycle of bruises when a person sees their doctor about bruises, for example, when it does not heal, return or the pain worsens.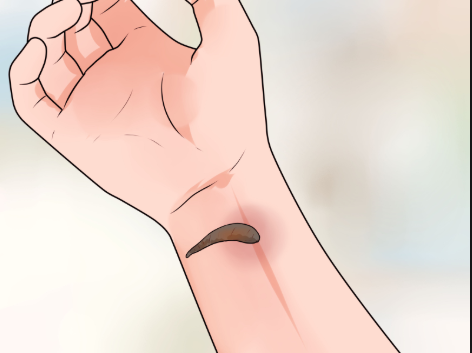 Injury color and its causes over time
A person may be able to estimate how big the color of the bruise is. When the body heals and breaks down hemoglobin or compounds that make the blood red, the color of the bruises changes. This is a regular part of the healing process.
However, skin tone can affect the appearance of bruises. People with moderate skin color have more red and yellow bruises, while darker skin shows deeper bruises.
During the healing process, bruises usually pass through the following colors:
It is usually red because fresh, oxygen-rich blood is newly collected under the skin.
After about 1-2 days, the blood begins to lose oxygen and change color. Bruises a few days ago usually appear blue, purple or even black.
It turns yellow or green in about 5-10 days. These colors come from compounds called biliverdin and bilirubin, which are produced by the body when it breaks down hemoglobin.
After 10-14 days, it will turn yellow brown or light brown.
Finally, once the bruise becomes light brown, it begins to fade. Most bruises disappear within about 2 weeks without treatment.