Screening for Lung Cancer | lung cancer examination
There are many ways to check lung cancer. Finding lung cancer early, when it is easiest to treat, can save lives.
1. Physical examination
(1) Most lung cancer patients have no significant positive signs.
(2) The patient had unexplained signs of extrapulmonary symptoms such as clubbing (toe), non-motile pulmonary joint pain, male breast hyperplasia, dark skin or dermatomyositis, ataxia, and phlebitis.
(3) Patients with highly suspicious lung cancer in clinical manifestations, physical examination revealed that vocal cord paralysis, superior vena cava obstruction syndrome, Homer sign, Pancoast syndrome, etc. suggest local invasion and metastasis.
(4) Patients with highly suspicious lung cancer in clinical manifestations, hepatomegaly associated with physical examination
There are nodules, subcutaneous nodules, supraclavicular fossa lymph nodes, etc. suggesting distant metastases
Possible.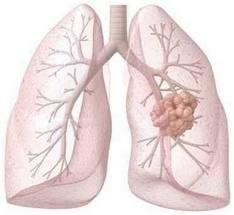 2. Image inspection
(1) Chest
X-ray
examination. Chest X-ray is an important means for the early detection of lung cancer, and it is also the method of follow-up after surgery.
(2) chest CT examination. Chest CT can further verify the location and extent of the lesion, but also can roughly distinguish between its good and malignant, is an important means of diagnosis of lung cancer. Low-dose spiral chest CT can effectively detect early lung cancer, and CT-guided transthoracic lung biopsy is an important technique for obtaining cytological and histological diagnosis.
(3) B-mode ultrasonography. It is mainly used to find the vital organs of the abdomen and the metastases of the abdominal cavity and retroperitoneal lymph nodes. It is also used for the examination of the supraclavicular lymph nodes of the double clavicle; for lung lesions or chest wall lesions adjacent to the chest wall, the bladder can be identified. , solid and ultrasound-guided biopsy; ultrasound is often used for pleural fluid extraction positioning.
(4) MRI examination. It has a certain value in the clinical stage of lung cancer, and is particularly suitable for judging whether the spine, ribs, and brain have metastasized.
(5) Bone scan examination. Routine examination for the determination of bone metastases in lung cancer. When bone scans suggest suspicious bone metastases, MRI examinations can be performed on suspicious sites.
(6) PET-CT examination. It is not recommended for routine use. The sensitivity and specificity of CT in the diagnosis of mediastinal lymph node metastasis in lung cancer are higher.
(1) Fiberoptic bronchoscopy. Fiberoptic bronchoscopy is the most commonly used method for diagnosing lung cancer, including bronchoscopy under direct vision, biopsy, and bronchial lavage for cytological and histological diagnosis.
(2) transbronchial needle aspiration (TBNA) and fiber ultrasound bronchoscopy guided by transbronchial bronchoscopy
Stem-guided Transmural Lymph Node Biopsy (EBUS-TBNA) TBNA is helpful in the treatment of precancerous N2 staging of lung cancer TNM staging. However, it is not a commonly recommended inspection method.
(3) Mediastinoscopy. As an effective method to diagnose lung cancer and assess N staging, it is currently the gold standard for clinical evaluation of the status of mediastinal lymph nodes in lung cancer. Although CT, MRI, and PET-CT used clinically in recent years can provide extremely valuable evidence for the N stage before lung cancer treatment, it still cannot replace the diagnostic value of mediastinoscopy.
(4) Thoracoscopic. Thoracoscopy can accurately diagnose and staging lung cancer. For early lung cancer, pathological specimens cannot be obtained by fiberoptic bronchoscopy and transthoracic needle aspiration (TTNA). The thoracoscopic resection of micronodular lesions, especially in the lungs, can confirm the diagnosis. For advanced lung cancer, thoracoscopic biopsy of lymph nodes, pleura, and pericardium, and cytology of pleural effusion and pericardial effusion can provide a reliable basis for developing a comprehensive treatment plan.