Which is better between tranvaginal ultrasound and abdomen ultrasound
B ultrasound is radiation-free, so there is no need to worry about ultrasound the same as X-ray . Many doctors will say that B-is absolutely safe and risk-free in order to let patients completely relieved . Actually, there is nothing wrong with this argument, but it is really more serious than ever to say that there is no risk of some kind of inspection. People always think that these words are too absolute and can not be trusted.
B-ultrasound is indeed a potential risk for embryos, but the risk is thermal damage rather than radiation. According to the study, if the ultrasound probe stays in the same part of the fetus for more than 5 to 15 minutes, it may cause adverse effects on the fetus. However, with the practice of a professional Doctor, I have not heard of any doctor who will stay in one place for 5 minutes.
The real potential risk of B-ultrasound is related to the duration of the probe's stay. With a professional doctor's operation, it should not be possible to have the adverse effect of the situation. Therefore, that B-ultrasound during pregnancy is safe and risk-free, it should be no problem.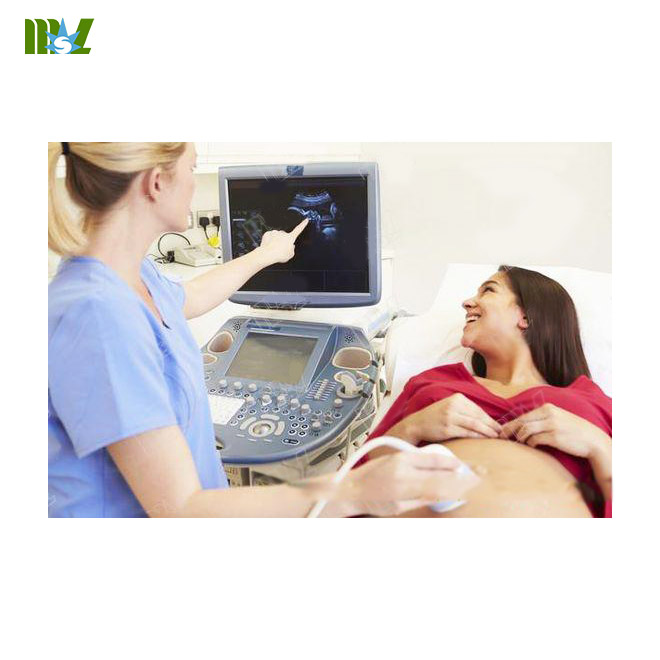 However, it is said that there is a Po on the so-called home ultrasound system, you can at home belly fetus, you can listen to fetal heart. This situation is recommended to avoid as much as possible. Because there is no person who has received B super professional training, it is easy to unconsciously probe will stay in the same place for a long time, resulting in unnecessary risk. Therefore, the United States FDA also issued a warning, suggest that the general population do not buy their own home with ultrasound.
Usually 6-7 weeks of pregnancy when pregnant women will be recommended to do a B-ultrasound to understand is not normal intrauterine pregnancy, there is no fetal heart rate, while measuring the size of the embryo, check the gestational age. For this time B-ultrasound, wall crack proposed vaginal B-ultrasound, and do not do abdominal B-ultrasound.
Because early pregnancy vaginal sees more clearly, when the HCG> 1500 ~ 2000IU / L, the vaginal ultrasound can see intrauterine gestational sac tissue. However, because of the small embryos in the first trimester, if it is done in the abdomen, the urinary bladder needs urination as a "translucent window" to observe. Therefore, the abdomen ultrasound needs to be at least 6,000 for HCG.
There have been several patients had abdomen B-ultrasound that can not see the obvious germ and fetal heart. So the doctor later consulted to do a tranvaginal ultrasound, in fact, have a fetal heart. Misdiagnosis rate of early pregnancy B-ultrasound was significantly higher than vaginal B-ultrasound.
Many people are afraid to do vaginal ultrasound, because they think there is a probe into the vagina, will not cause abortion? It can be very clear that tranvaginal ultrasound is safe and will not cause miscarriage. Even if there is vaginal bleeding, suspected ectopic pregnancy or threatened abortion, doing vaginal B- is still safe.
It is because of the safety of tranvaginal ultrasound, lower rate of misdiagnosis and missed diagnosis, tranvaginal ultrasound is recommended.
Medisinglong company is a leader in
ultrasound scan machine
. If you are interested in our products, pls feel free to contact us.
Website: http://www.medicalequipment-msl.com/
Guangzhou Medsinglong medical equipment Co., Ltd
E-mail: cindy@medicalequipment-msl.com