Tropical Disease - Type
(1) Various parasitic diseases.
(2) Leprosy.
(3) Opportunistic infections in immunocompromised patients.
(4) Rare, rare infectious diseases.
(5) Some newly discovered infectious diseases.
Tropical disease - Treatment
The researchers announced on Monday that they have confirmed in a mouse trial that a vaccine extracted from the saliva of sand flies is effective in preventing a fatal tropical disease, which affects millions of people in developing countries. Fatal tropical disease. A team led by Jose Ribeiro of the National Institute of Allergy and Infectious Diseases (NIAID) of the United States tested the use of sand flies saliva to create a vaccine against leishmaniasis (Leishmaniasis). The disease is transmitted through blood-sucking mosquitoes and it is a common disease in many tropical and desert areas. Scientists have therefore been trying to develop an effective vaccine to prevent this disease.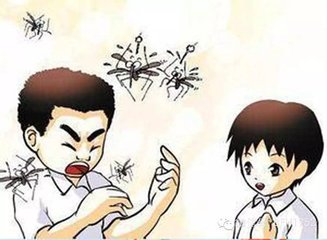 Leishmaniasis is a general term for a series of diseases. Leishmania are different types of single-celled parasites that cause erosive infections of the nose, throat, and mouth, painful skin lesions, and lethal parasites of internal organs.
It is estimated that approximately 12 million people worldwide suffer from the disease, mainly in Central and South America, Africa and the Middle East. Mice were injected with Leishmania vaccine mixed with sand flies saliva and found that immunized mice had significantly more Leishmania infection than unvaccinated individuals.
The researchers published an article in this year's "Journal of Experimental Medicine" that indicated that the immunized mice had less skin lesions and that the infection improved after 6 weeks. The ulcers in the skin of unvaccinated mice are larger and the parasite cannot be eradicated. NIAID director Anthony Fauci said that with saliva, we can also develop a vaccine to prevent other mosquito bites. Diseases Ribeiro and colleagues from sand flies A protein isolated from saliva can stimulate the mouse's own immune response. They studied the genes encoding this protein to develop related vaccines.
Ribeiro said: Different species of sand flies carry their unique salivary proteins and transmit different species of Leishmania. If the anti-saliva vaccine is equally effective in humans, they will study parasites in different regions. Ribeiro's next research work is to test leishmaniasis (Leishmaniasis) vaccines in dogs and monkeys.