Sound generated above the human hearing range is called ultrasound. Although ultrasound behaves in a similar manner to audible sound, it has a much shorter wave-length. This means it can be reflected off very small surfaces such as defects inside materials. It is this property that makes ultrasound useful for medical testing and medical measure.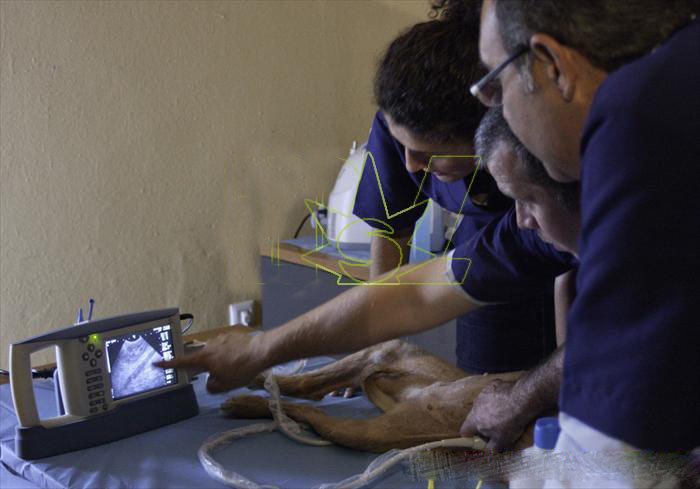 Ultrasonic vibrations travel in the form of a wave, similar to the way light travels. However, unlike light waves which can travel in a vacuum (empty space), ultrasound requires an elastic medium such as liquid or a solid. Ultrasonic nondestructive testing introduces high frequency sound waves into a test object to obtain information about the object without altering or damaging it in any way. Two basic quantities are measured in ultrasonic testing; they are the time of flight or the amount of time for the sound to travel through the sample and the amplitude of received signal. Based on velocity and round trip time of flight through the material, the material thickness can be calculated.
Measurements of the relative change in signal amplitude can be used in sizing flaws or measuring the attenuation of a material. The relative change in signal amplitude is commonly measured in decibels. Decibel values are the logarithmic value of the ratio of two signal amplitudes.
General operation of each block is described below.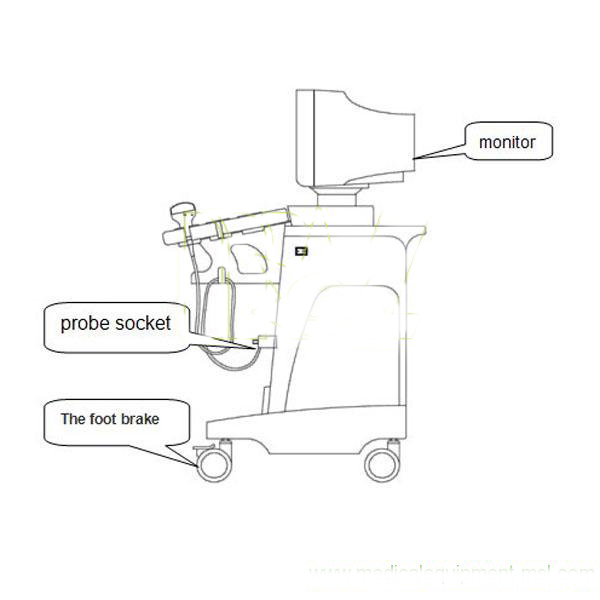 Transmitter & Receiver
This block provides the burst wave by receiving the control signal transmitted from DSC (digital scan converter). It generates the transmission trigger TRIG 1 to n, based on this burst wave TRIG 1 to n are send to probe. Received echo 1 to n sent from probe are amplified under the control of GAIN and STC (sensitivity time compensation), and sent to DSC as echo video signal.
Probe
The probe has some blocks of circuits consisting of the transmitter amp, receiver preamp, multi-channel analogue multiplexer and counter. TRIG 1 to n sent from Transmitter & Receiver is amplified by the transmitting amp, so as to generate the pulse for driving the transducer. The echo signal received by the transducer is amplified by the preamplifier and sent to Transmitter & Receiver Board. Analogue multiplexers are connected to 64 elements of transducers and perform the electronic scan by the control signal.
A transducer is any device that converts one form of energy to another. An ultrasonic transducer converts electrical energy to mechanical energy in the form of sound, and vice versa.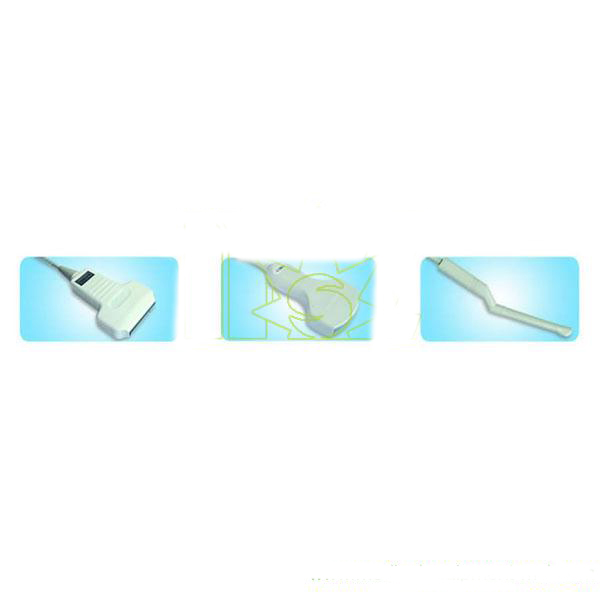 DSC
Ultrasound echo video signal sent from Transmitter & Receiver is converted to 4-bit digital data by A/D converted video data of 8 pixels are stored and they are written in image Memory at the same time. Memory address for writing are generated synchronizing with Ultrasound transmission timing. Memory address for writing are generated synchronizing with TV-scanning signal. Data of 8 pixels are also read out at the same time and using parallel-serial conversion, Data of each pixel can be obtained.
Post-process by line-interpolation is performed by adding Data read out from Image Memory and Data read out from Line Memory. Ultrasound image is smoothed by this processing method.
Digital ultrasonic data are added with graphic data read out Graphic Memory, gray-scale data and composite sync signal sent from Control PCB, and then sent to D/A converter to be converted to analogue TV signal (composite video).
Cleaning on Picture Tube
As Picture Tube is always apt to adsorb dusts in air because static electricity rise and therefore the resolution would be lowered, please keep it clean periodically.
Caution on Checking
It is necessary for you to take care on checking, because transistor is very weak in electric shock and would be broken when voltage over its rated value. As especially Horizontal Circuit is of and because a minor mistake in handling sometimes cause transistor to break, please do not check high voltage caused by means of making sparks with a screw driver, etc.