We have already updated our website after our programmer try their best to finish it for a month. The added function are as follows:
Enlarge the product picture of home page and add a healthcare for pets.
We enlarge the quantity and size of medical devices picture in homepage just to display more product for our client and let you know more about us.
Veterinary medical equipment is our main product and as more client asked our information about pet equipment, we add the column of it to our homepage.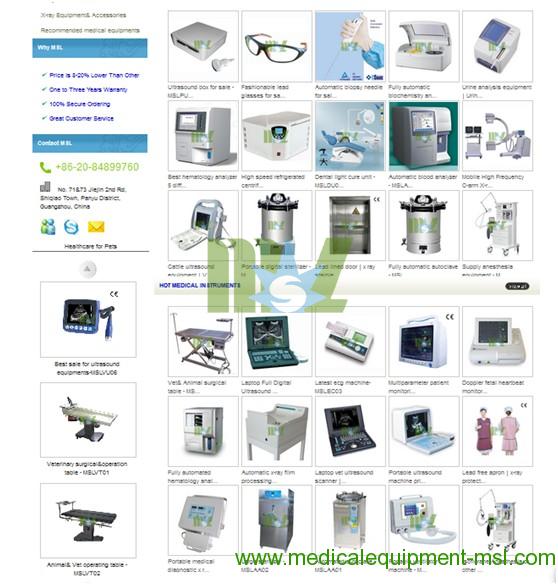 Online shopping.
We considered our client need fast shopping and more convenience in the Internet. Thus we add online shopping to our website. You only add our product to your cart and register a account then pay for your order. We will send you the best product you choose.
Change the AD picture.
X-ray machine, ultrasound machine, radiation protection products, ECG machine, blood analyzer, vet equipment, Mortuary equipment is our mainly product, so we clearly display it to our client to know more about our advantage medical device.