A new study shows that chronic exposure to air pollution can adversely affect cognitive ability.
Researchers believe that negative effects increase with age and affect the least educated men.
For more than four years, the US-China study has monitored the mathematical and language skills of about 20,000 people in China.
Researchers believe that these results have global significance, with more than 80% of the world's urban population breathing unsafe air pollution.
According to the World Health Organization, air pollution is described as an invisible killer, causing approximately 7 million premature deaths worldwide each year.
Comparing people's geographic location with their interview time allows researchers to match test scores to local air quality data.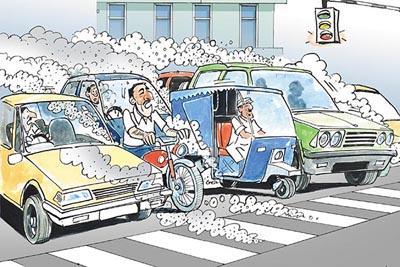 One of the reasons why they suggest that older men with lower education are most affected by long-term exposure to air populations is because these subjects are often engaged in outdoor manual work.
"Our findings on the destructive effects of air pollution on cognition," the study concluded, "especially on the aging brain, suggesting that the indirect effects on social welfare may be much greater than previously thought."
The study shows that although the results of the study are directed at China, it can reveal other developing countries with severe air pollution.
98% of cities with more than 100,000 people in low- and middle-income countries fail to meet WHO's air quality guidelines.