Baby's brain may reflect maternal inflammation
According to longitudinal studies by researchers in Germany and the United States, the inflammation of pregnant mothers may be related to the brain tissue of the children after their birth and working memory two years later.
The functional connectivity pattern of newborns predicts the extent of their mother's inflammation during pregnancy. Systemic maternal inflammation during pregnancy reflects interleukin-6 (IL-6) levels and predicts these children's memory games in the age of two. The performance was reported by Dr. Claudia Buss of the Charité University Medicine Berlin in Germany and colleagues of Nature Neuroscience.
They point out that although the study did not establish a causal relationship, it confirmed that the finding of maternal inflammation during pregnancy came from preclinical and public health studies. Co-author Dr. Damian, of the Oregon Health and Science University in Portland, said: "This study shows very clearly how the immune system affects the development and behavior of offspring.
"This study establishes the missing link between maternal inflammation and the entire network of newborn brain tissue," Fair told MedPage Today. "This suggests that higher levels of the cytokine interleukin-6 during pregnancy are associated with reduced work memory in children, far exceeding the age of 2 years."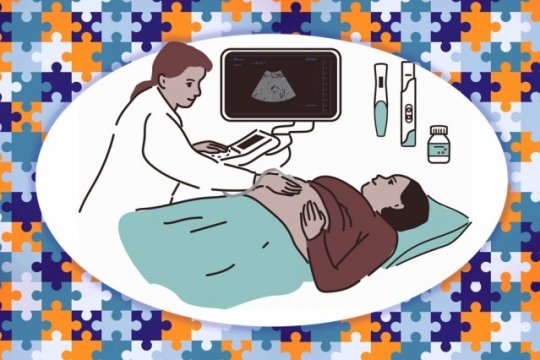 Previous work has shown that maternal inflammation may be related to fetal neurodevelopment. "It's worth noting that it seems that mother inflammation itself, rather than infection or injury itself, increases the risk of stunting," said Dr. Monica Rosenberg of Yale University in an accompanying editorial. She pointed out that in mice, a protein that stimulates the immune response in pregnant women is sufficient to cause autism spectrum and schizophrenia-like behavior in offspring.
However, although epidemiology and animal work suggest that during the inflammation may alter the brain function and behavior of offspring, "methodological limitations limit our ability to directly observe these human relationships," she added.
For this study, the researchers evaluated maternal IL-6 during pregnancy, functional magnetic resonance imaging in neonates, and working memory at 2 years of age. They tracked 84 women from the general population in Irvine, California, and measured IL-6 concentrations in the early, middle, and late stages of pregnancy.
Four weeks after birth, they used functional magnetic resonance imaging (fMRI) to assess the functional brain structure of each female infant and to calculate the unique global brain functional connectivity pattern when the newborn sleeps on an MRI scanner. Two years later, 46 of the original 84 children returned to the laboratory, and researchers can assess their working memory.
The researchers found that during pregnancy, the functional connection pattern of newborns was different from that of their mothers' IL-6 levels, which was sufficient to reliably use the newborn's functional connectivity model to predict maternal IL-6 levels. The researchers created an artificial intelligence model based on the baby's brain connection pattern to predict the maternal inflammatory response during pregnancy and found that the predicted level was related to the accidental expectation as compared to the true maternal IL-6 value.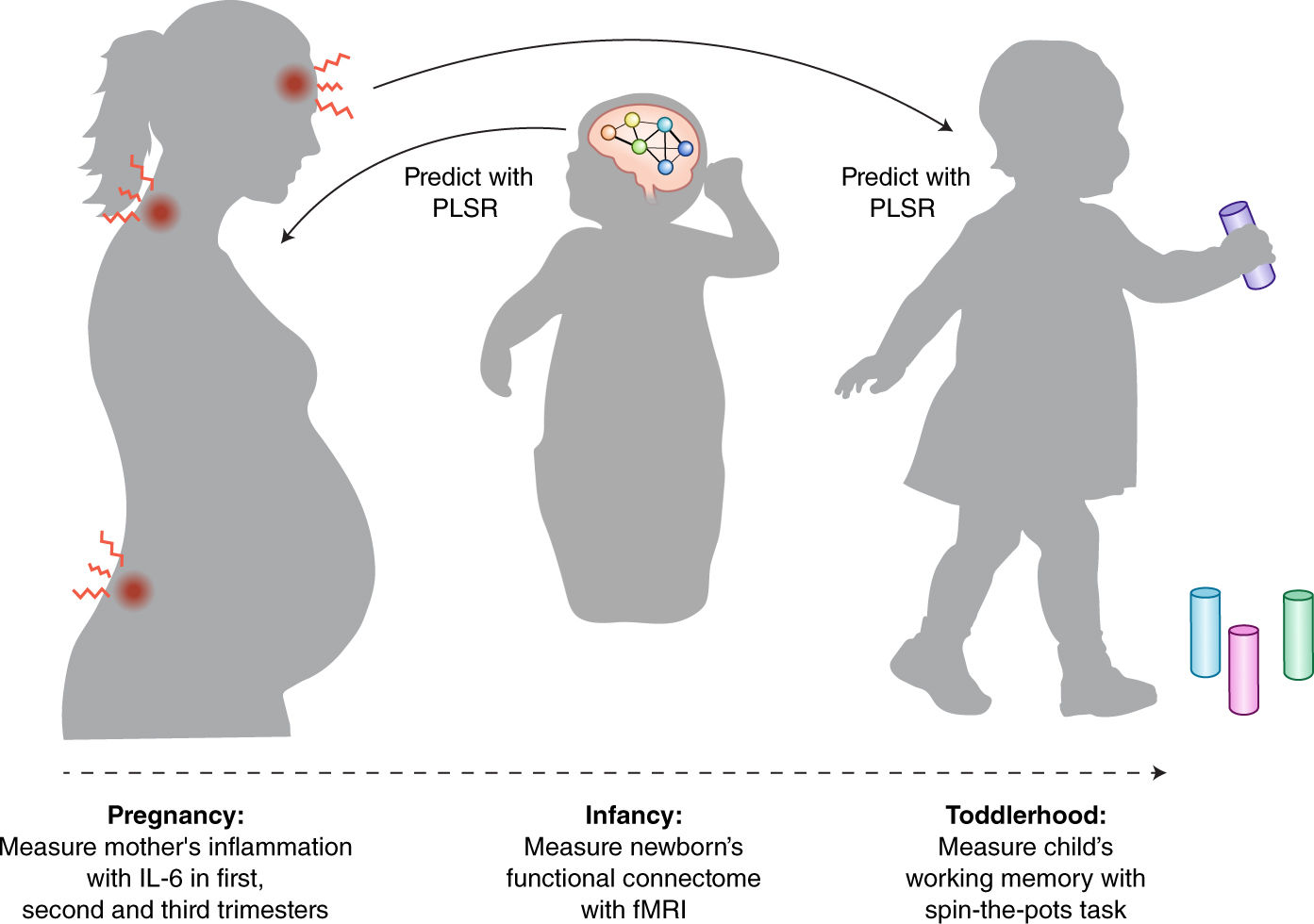 They also used maternal IL-6 levels during the first, second, and third trimesters of pregnancy to predict children's scores on memory tasks and found that higher maternal IL-6 levels can reliably predict poor memory, And measuring the maternal IL-6 concentration of the most recent pregnancy is the most predictive.
Maternal age, gestational age, and age at MRI scan were not associated with maternal IL-6 concentrations or working memory at 2 years of age.
The researchers provided "unique evidence that our experience before birth was related to the underlying neural and cognitive processes of our life outcomes," Rosenberg said. "While they stress that their findings do not prove a causal relationship (for example, it is unclear if there are other factors, such as genetic variation that can explain these associations), does it show whether the relationship between maternal IL-6 and behavior is specific to work? Whether or not memory is extended to other aspects of executive function, such as impulse control measured in the same data set, they support epidemiological and preclinical evidence that maternal inflammation during pregnancy affects offspring neurodevelopment, "she writes.
The researchers pointed out several limitations of their study: their sample does not represent a high-risk group, and the brain connectivity of the newborn is assessed during sleep, not when the baby is awake. They added that other prenatal and postnatal environmental conditions may have influenced the trajectory of brain development.
"Future work should focus on how diet and other environmental factors interact to affect the immune system before and after birth," said Fair.
"These factors in our daily lives can be changed. It is as important as studying the subsequent effects of inflammation on neonatal brain function and cognition, to determine whether simple social changes can help improve children's long-term outcomes."