Dental instruments are the tools that dental professionals use to provide dental treatment.They include tools to examine,manipulate,restore and remove teeth and surrounding oral structures.Dental equipment are the instruments used to examine,restore and extract teeth and manipulate tissues.



Local anesthesia
Dental anesthesia and dental syringe About Anesthesia Anesthesia is broken down into three main categories: local,regional,and general,all of which affect the nervous system in some way and can be administered using various methods and different medications.

Local anesthesia.An anesthetic drug (which can be given as a shot,spray,or ointment) numbs only a small,specific area of the body (for example,a foot,hand,or patch of skin).With local anesthesia,a person is awake or sedated,depending on what is needed.Local anesthesia lasts for a short period of time and is often used for minor outpatient procedures (when patients come in for surgery and can go home that same day).For someone having outpatient surgery in a clinic or doctor's office (such as the dentist or dermatologist),this is probably the type of anesthetic used.The medicine used can numb the area during the procedure and for a short time afterwards to help control post-surgery discomfort.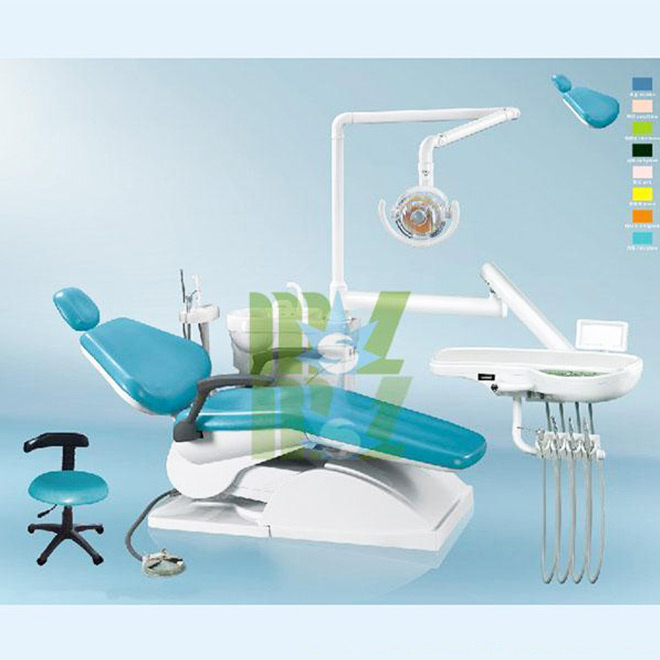 Dental drills is a common dental equipment
A high-speed dental handpiece.
Dental handpieces come in many varying types which include: High speed air driven (also known as an airotor),slow speed,friction grip,surgical hand piece.Straight handpiece with a sharp bur.

Dental laser
A dental laser is a type of laser designed specifically for use in oral surgery or dentistry. The use of a laser can decrease morbidity after surgery,and reduces the need for anesthetics.Because of the cauterization of tissue there will be little bleeding following soft tissue procedures,and some of the risks of alternative electrosurgery procedures are avoided.

Dental torque wrench
A dental torque wrench or restorative torque wrench is a torque wrench used to precisely apply a specific torque to a fastener bolt for fixation of an abutment,dentures or prosthetics on a dental implant.

Related Posts
Eight Methods teach you how to chose a good dental chair unit
Dental chair is one of the most indispensable basic medical equipment to dental clinic,directly relating to the dental treatment activities......

The type of dental surgery and oral care
Dental surgery is any of a number of medical procedures that involve artificially modifying dentition;in other words,surgery of the teeth and jaw bones......