Doppler ultrasound machine and general ultrasound are be entirely different.Difference between them is not as that between color TV and black and white TV.
Common ultrasound scanner is always equiped with only one probe,used for abdomen and uterine appendages.While doppler ultrasound machine is always with 2 or more probes.Besides diagnose on abdomen and uterine appendages,color ultrasound equipment can examine heart,blood vessel,superficial skin,thyroid,breast,vagina and so on.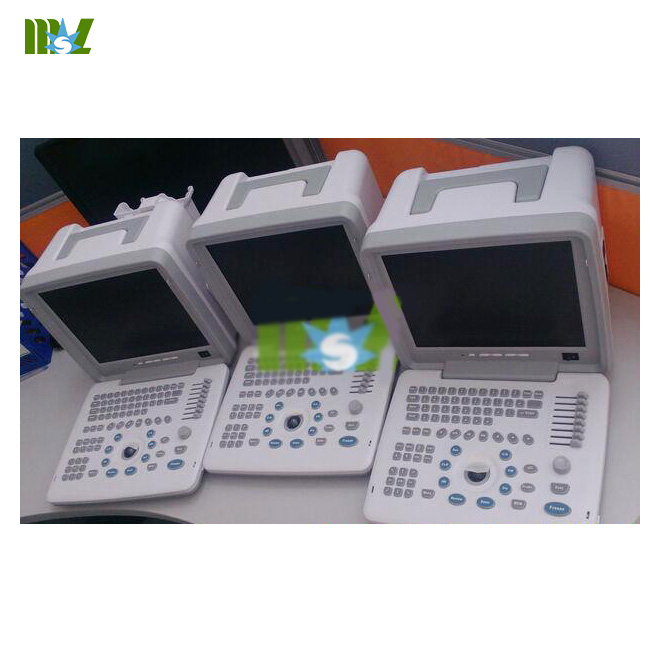 Diagnostic modes of doppler ultrasound include 2D,M,color doppler blood flow energy diagram and pulse wave doppler imaging and continuous wave doppler imaging.
Doppler ultrasound is praised as "Non invasive angiography",the main advantages are as follows:
1.Can quickly show Two-dimensional plane of the distribution of blood flow.
2.Can display the running direction of blood flow.
3.Conducive to distinguish arteries and veins.
4.Conducive to identify vascular disease and non-vascular disease.
5.Help to understand the nature of the blood flow.
6.Easy to know phase and velocity of blood flow.
7.Can reliably find streaming and regurgitation.
8.Can do quantitative analysis on the origin,width,length and area of the blood flow beam.