Teaching you how to determine a veterinary ultrasound machine whether good or not?
Veterinary ultrasound machine is a new animal pregnancy testing equipment since these years,have a big market in China.In recent years,there appear a lot of big or small ultrasound scanner manufacturers.At present,the domestic supplier and imported brands of ultrasound scanner up to hundreds of.Various types of models of B-from a few thousand to over one million,the price difference is several hundred times as much.This makes a lot of do not understand the market or not familiar with the product buyers perplexed,not knowing where to choose.The following product performance from simple talk on how to choose a good performance ultrasound scanner.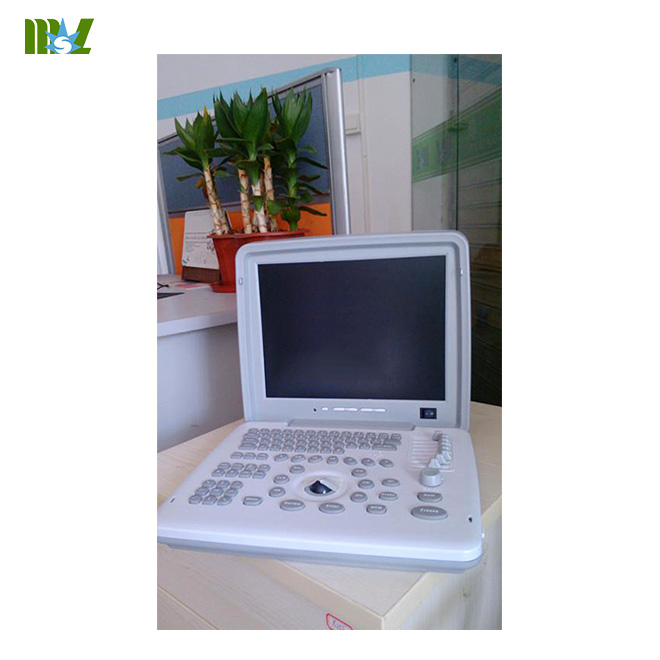 The following performance indicators can roughly determine a veterinary B ultrasound machine performance is good or bad.
1,gray:gray 16-64 early machines,more than 256 gray modern machines.
2,Resolution:use special module testing by experienced ultrasound doctor can determine with the naked eye.
3,function:M type,Doppler capabilities,multiple measurement capability (distance,area,perimeter,volume),multiple image storage,multi-segment STC free control,dynamic focus,can be equipped with broadband probe,by the conversion function.
4,probe:can be equipped with a variety of probe capabilities,such as:heart,abdomen,convex array,phased,vaginal probe,rectal probe,esophageal probe,puncture probe,intraoperative probe,high frequency probe and so on.
5,image processing:black and white flip,image edge processing,smoothing,γ correction and so on.

1,the image quality:excellent two-dimensional black and white image,color image color uniform,no small box feeling.
2,all-digital broadband technology:that ultrasound transmitter; receive; delay all digitized.
3,with the second harmonic techniques:the use of contrast-enhanced vascular now shadow effect.
4,three-dimensional angiography techniques:the use of computers three reconstruction.
5,rich computing functions:Obstetric Package (BPD,CRL,FL,HC,AC,GS,CI,APD,BD),heart packages,urinary package.

After you knowing all these data,how can't you determine a ultrasound machine whether good or not? This article is edited by the professionals of Medsinglong.