Patients lacks x-ray protection
.
Under the protection of walls,doctors are armed to the teeth,while there is no protection for patients,even they are required to cling their chests to the machine for inspection.The doctor told the reporter,they wear radiation protection lead suit,at the same time,the walls,doors and windows are made of lead to avoid leakage of X-ray.Only in this way can radiation protection achieves well.
Is x-ray inspection really carcinogenic?
An expert who works on the medical radiological protection for decades,Zhixin Zhu,introduced the principle of how x-ray inspection leads to cancer.He said,the radiographic tests such as chest X-ray,x-ray tests,CT can damage part of body cells.If fail in self-healing(or they repair abnormally),they remain in the body like a time bomb.When hypoimmunity or tumor promoter exsits,they reproduce crazily and turn into the cancer lesion.Do the more radiation inspections,the greater the probability of induced cancer.Radiation-proof lead suits from MSL help you from cancer.
The harm of chest x-ray tests is big,so it's fobidden for children under the age of ten.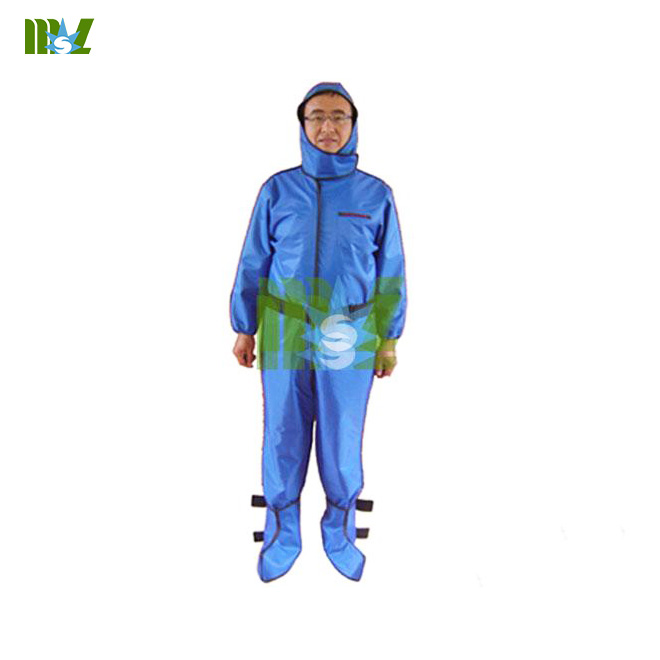 Notes in x-ray inspection
1.Relatives needn't to accompany:when the warning light on the door of the radiology room is lit up,the waiters should be waiting outside the lead door.The relatives should not accompany inside if there's no special requirement for the patients.
2.No more than one time per year for adults:Adults should take no more than one x-ray examination for regular check-up within a year.For the cancer prevention check of the middle and elderly aged,frequency should be better controlled within one time per year.
3.Had better not more than 2 times during pregnancy:the X-ray irradiation(x-ray machines for sale) when pregnancy may lead to fetal malformation,Neonatal low intelligence,hematopoietic system and nervous system defects.Thus,try not to do X-ray examination in pregnancy.If very necessary for disease check,no more than 2 in pregnancy.
4.Patients should require for lead suit:When it's necessary for x-ray inspection,patients should wear radiation protective lead suits.Patients can ask for lead protection device to protect gonad,thyroid and other X-ray sensitive parts.
5.Adolescent should not do x-ray examination in health examination:The x-ray examination may affect adolescent's growth development.If the hypogastrium and gonad are exposed to the x ray,it may lead to infertility.Adolenscents risk of suffering from leukemia is greater than adults if their marrow is exposed to the x ray.Therefore,it's unnecessary to list x-ray inspection into the adolenscents' health examination items.Special abstract by technicists of MSL.