Medical experts recommend that high-frequency ultrasound be used as a better diagnostic tool for studying bone and joint problems that cannot be detected with other existing tests such as CT scans and MRI scans.
Musculoskeletal (MSK) ultrasound is a high-frequency ultrasound that allows accurate diagnosis of pregnant women, children and the elderly, and expert radiologist Dr. Nidhi Bhatnagar said at a Musculoskeletal Ultrasound Group, a press conference organized by the association. Radiologists and plastic surgeons.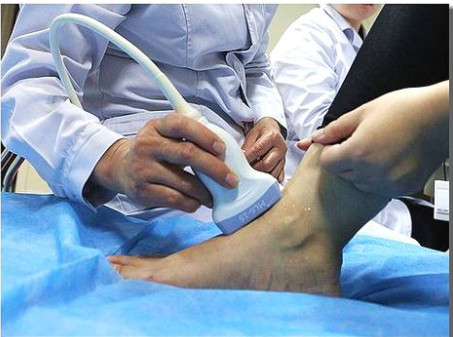 Dr. Dhananjay Gupta, a joint replacement surgeon and secretary of the Delhi Plastic Surgery Association, said MSK Ultrasound is a cheaper, less time-consuming technique, even for patients with implants and prostheses.
"It is an effective complementary dynamic multiplanar model for other existing cross-sectional models and has solid advantages and applications in assessing MSK pathology. Implantation of prostheses and prostheses in vivo and in the heart." Patients with MRI become difficult. Patients with stents and pacemakers.
MSK ultrasound
is the only option for diagnosis of this type of patient," Gupta said.
Experts say the facility can be used in many hospitals but is not recommended because of less awareness of its model.
"Children have soft bones that won't break but the wounds will bend. This curvature may not be appreciated on MRI, but it can be easily diagnosed with MSK ultrasound, which takes less time, money and effort," he said.
Gupta added that it also suggests identifying tissue tumors, soft tissue damage, and the presence of foreign bodies, especially non-metallic ones, such as wood chips or thorns, which may not be easily appreciated by other means.