It is important to help your child stay healthy and return to the game after an injury.
Even for a resilient, active, sporty child, injury recovery is a tricky process. It's not like "Your cast is closed. You can play again!" If your child has sports injuries, she needs time to recover physically and mentally. Here are some of the ups and downs she might encounter and how to deal with them.
After sports injury: body recovery
Whether they are concussed, fractured, sprained or nervous, the child needs treatment and physical rest (as well as cognitive rest, head injury). Please listen to the doctor's advice. Most family doctors can treat sports injuries, but if necessary, refer your child to a sports medicine specialist.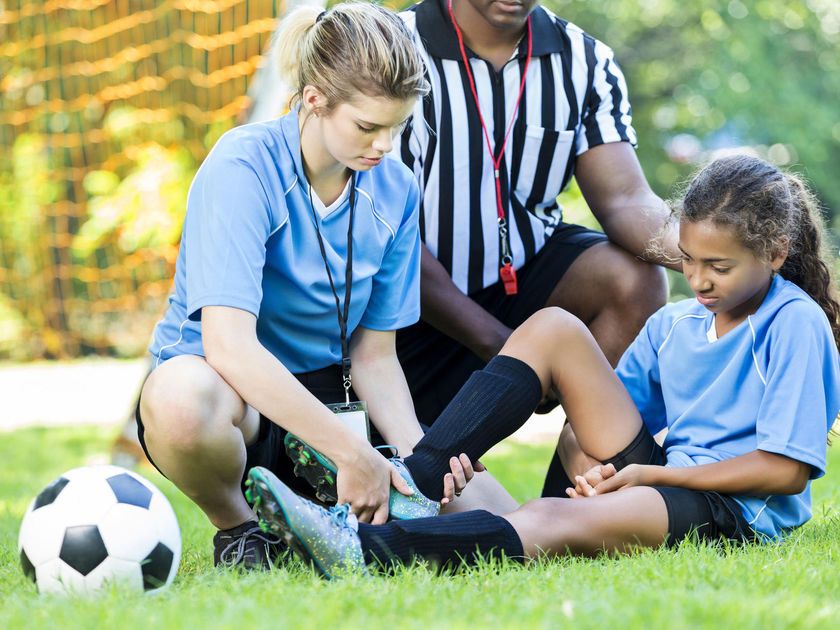 If your child can use a sports trainer (for example, through a school or medical clinic), that is the ideal choice. Trainers can help monitor your child's recovery and safe return movement. Your doctor may also physically treat your child as part of a treatment plan. Although it can be frustrating to have your child miss the school for a treatment appointment, the PT's guidance can help your athlete fully recover and restart his favorite sport. A physiotherapist or trainer can also help your child move safely during the recovery so he can maintain as much health as possible. Once he returns to the game, he should be careful not to overtrain or prematurely focus on a sport.
After sports injury: psychological rehabilitation
Even after they have recovered, the children may still feel the impact of the injury. Especially if they return too fast, they may feel fear, anxiety or depression. Their performance may not be as good as before. They may even regain themselves in the same way or in different ways.
To help your child regain her emotions, make sure she understands her injuries, what the treatment process is and how to prevent it in the future. All of this can cause harm, and the idea of ​​doing sports again seems less horrible. A positive attitude is very important, so help your child to look brighter. She can still participate in exercises and competitions, cheer for her teammates, continue to learn with her team, and help the coach (for example, by recording video to let the team watch together). Such participation will help her feel isolated during her recovery.
The doctor said that the most important thing is confidence. If children are confident and actively involved in the competition, they are usually able to return faster without losing a lot of skill and progress.
After sports injury: return to school
Most sports injuries do not cause long absences. Children may miss school treatments (such as cast fractures) and physical therapy. They may need accommodation, for example, if they have limited mobility, they can use the elevator, or if they have difficulty writing, they can help with taking notes. They may also have to miss a fitness class. Make plans with your child's doctor and school nurse, principal or teacher as needed.
The biggest exception is the concussion. Sometimes children need to miss a few days of schooling (or more) after the injury to fully rest. Sometimes they need to gradually relax back to school and avoid noisy and/or bright spaces. Follow the doctor's advice; most people will explain what they need to the school in writing. (As of 2016, some states in the United States have enacted a "return to learning" law that clearly defines what the school needs to do; these laws are comparable to the "return to game" laws passed by each state.)
After sports injury: Is it time to quit?
Sometimes, an injury means that the child can no longer participate in the sport of her choice. You need a doctor's advice to be sure, but here are some ways to consider the risks. Yes, she is always likely to be injured again; but inactivity is also dangerous. With the help of a professional (doctor, physiotherapist or exercise trainer), your child can find a sport that suits her and a strategy to help prevent future injuries.