How to diagnosis rheumatic disease
Rheumatism is a relatively common disease that causes unbearable pain to patients. So how to diagnosis rheumatic disease?
History of disease
Because rheumatism is diverse, medical history should be collected in detail, in addition to personal history, including family history; comprehensive physical examination, in particular, attention to joint symptoms, skin and mucosal lesions, presence or absence of Raynaud's phenomenon, vasculitic lesions. According to the medical history, different diseases can be initially diagnosed.
Laboratory inspection
(1) Routine examination: Rheumatism is a disease that affects multiple organs and multiple organs in the body, so it is necessary to conduct a comprehensive examination of the patient, blood, urine, stool, erythrocyte sedimentation rate, CRP, comprehensive biochemical examination (liver function, renal function, muscle enzyme). Spectrum, etc.).
(2) Serological examination: 1 General: RF, C3, C4, CH50, CIC, IgG, IgA, IgM, IgE. 2 Specificity: a. Anti-nuclear antibody spectrum is very important for the diagnosis and differential diagnosis of rheumatic diseases. Generally do ANA first, such as titer > 1:40, you should further check other items. b. HLA: Although HLA is closely related to rheumatism, it is still not well understood. Commonly used, such as HLA B-27, the positive rate of AS can be as high as 81.8%. The levy can reach 40%, and the psoriasis is only 10%; the DR4/DR1 positive rate for RA is 49-79%, JRA is 7%, but JRA has Dw4 of 26%, Dw14 is 47%, and DR3 is in SLE. It was only 2.7% and the pSS was 5.6%. Only 3.3% of Behcet's disease is positive for HLA B5. c. Others: such as anti-keratin antibody (AKA), anti-histone antibody (anti-histone antibody), antiphospholipid antibody, anti-peripheral factor (ANCA), etc. have diagnostic reference value for some diseases.
(3) Joint fluid examination: Fresh joint fluid is very important and should be routine, cultured, serological and immunological.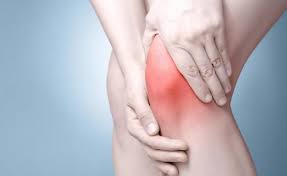 Film degree exam
(1)
X-ray
plain film: generally used positive, lateral position, size joints, limbs, shoulders, spine, tendon joints; according to different diseases and parts, there may be different requirements for bone damage or Proliferative lesions are generally clear, but due to overlapping images, early small lesions are difficult to see; the synovial membrane, joint capsule, cartilage, meniscus, and ligament are not displayed.
(2)
Computerized tomography (CT)
: It is possible to accurately display small differences in tissue density in a cross section. It is an ideal method for observing small lesions of bone and soft tissue. Mostly used for AS ankle, spine; cartilage and meniscus lesions of the knee joint, brain changes in SLE; early interstitial lung changes.
(3)
Magnetic resonance imaging
(MRI): It has higher resolution than X-ray and CT for bone and joint and soft tissue lesions, and is superior to CT for soft tissue imaging. It is often used to observe the diagnosis of bone, cartilage, meniscus and fascia; it is also helpful for brain tissue and myelopathy.
(4) Contrast: 1 joint angiography: generally use filtered air or organic iodine solution, can also use two at the same time, called double contrast angiography. It can display structures such as articular cartilage, meniscus, synovium and ligaments. It is helpful for the diagnosis of intra-articular lesions. It is mostly used for large joints of the extremities, but it has been used less frequently. 2 angiography: divided into angiography and venography, which is helpful for the diagnosis of aortitis or vasculitis.
(5) Arthroscopy: It is of great significance to directly observe the lesions of various tissues in the joint, especially the diagnosis and differential diagnosis of synovitis. Synovial biopsy and surgical treatment can be taken when necessary.
(6) Biopsy: For cases with difficult diagnosis, such examination can help to confirm the diagnosis. Such as skin, lip mucosa, kidney, liver, joint synovium, blood vessels, muscles, bones, cartilage and so on. Sometimes immunohistochemical staining is also required.
(7) Isotope bone scan: It is helpful for the identification of osteoma (primary or secondary), myeloma.