Humans can't stop the dog's nose!
Have cancer in his nose? It may be cancerous cells that emit abnormal odors.
In fact, researching dog nose olfactory cancer is nothing new. In the 2011 "
Top 10
" medical breakthroughs of the "Time" magazine, "Dog can sniff lung cancer" on the list.
In addition, the research category is not limited to prostate cancer, Japanese scientists also use black Labrador dogs to distinguish between colorectal cancer, achieving near-perfect accuracy. Past series of studies have shown that dogs can also differentiate between skin cancer, breast cancer, and ovarian cancer. "In the beginning, I also laughed at this research, but now I think it is scientifically reasonable and worth doing." Leonard Lichtenfeld, deputy director of the American Cancer Society, said in his blog.
But what is the dog used to identify cancer? In 2011, a review article published by the Swiss international journal "Sensors" pointed out the relationship between "smell traces" and various diseases. From the side, it is proved that the smell of chemicals produced by our body is closely related to certain diseases. . George Preetti, a researcher at the Monel Chemical Perception Center in Philadelphia, said that cancer cells have abnormal metabolism compared to normal cells, releasing chemicals that smell different from normal cells. Once these odor differences are very weak, the human nose cannot be identified and trained dogs can recognize various cancers and diabetes odors.
Recently, the British "The Sun" reported the story of the first batch of professional olfactory cancer dogs "daisy" in the UK, demonstrating the magical ability of the olfactory dogs.
The 12-year-old daisy began training at 3 months. Dropping a drop of blood into the water of two Olympic swimming pools can smell it. The "daisy" job mainly involves sniffing the patient's urine sample. Just sniff it, it will produce results in less than a minute. If it smells prostate cancer, it will stare at the next coach. For more than a decade, it has detected more than 550 cancer cases with an accuracy rate of 93%. Even more shocking is that "daisy" also uses his skills to save the life of owner Claire Geist, and she is aware that she has breast cancer in order to cure it as soon as possible. Gaster said: "If it wasn't 'daisy' that caught my attention, I may have to know to grow into a large tumor, but then the tumor can only be seen with the naked eye."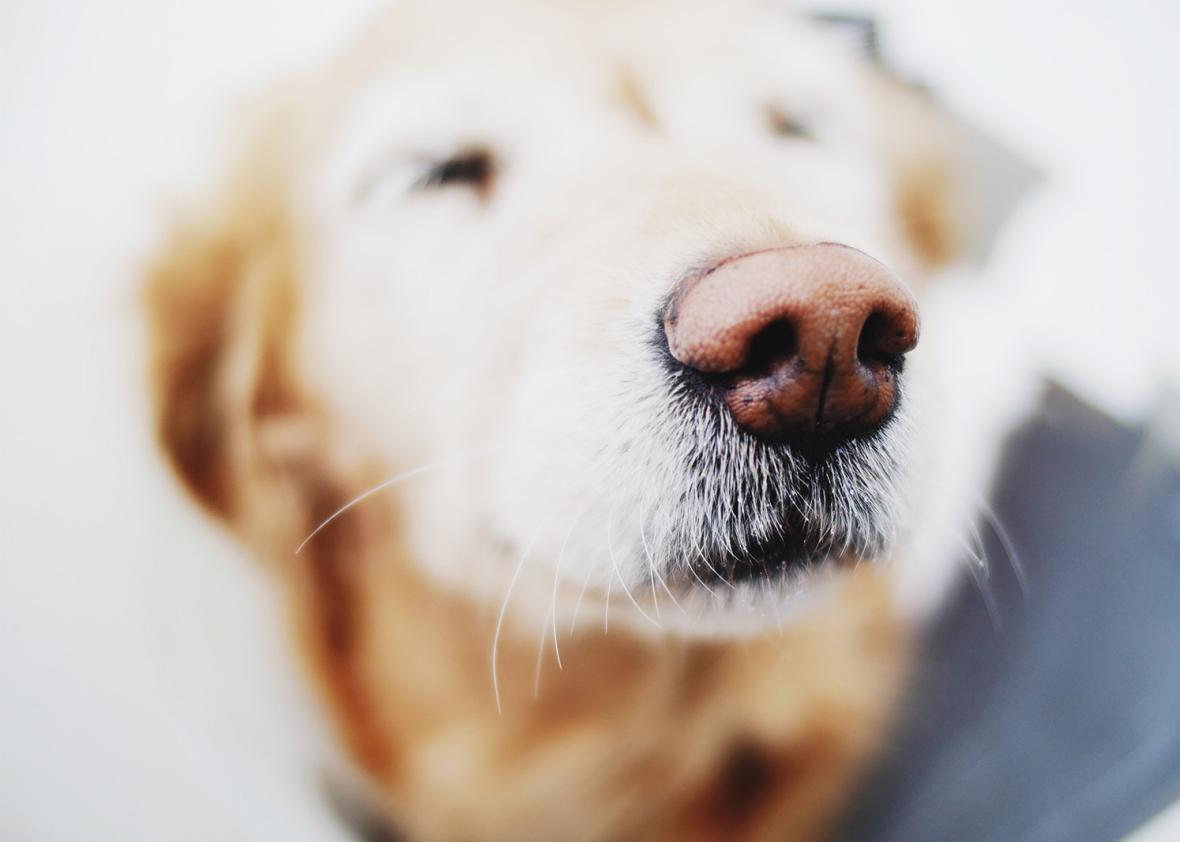 Can nasal olfactory
cancer
be used as an alternative?
If you really rely on a dog's nose to accurately determine if you have prostate cancer, can this simple, non-invasive method of diagnosis replace blood or tissue tests? Researchers point out that it is still unclear which chemical composition allows the dog to sniff out cancer. There is still a long way to go to find this substance. Professor Gao Xin, director of the Department of Urology at the Third Affiliated Hospital of Sun Yat-sen University, also stated that even if this study is effective, training these "medical detection dogs" may not be an easy task and it is impossible to believe them!
"Currently, there are good methods for early screening for prostate cancer, such as PSA screening or more accurate genetic screening methods." Gao Xin said, but in terms of China's national conditions, PSA screening is the most convenient and easiest to operate. It is recommended that high-risk or conditional men should be able to undergo PSA screening at the age of 40.
If you are a pet doctor, you can recommend several very suitable b-plus to make more pets healthy.