The etiology of type 2 diabetes is not very clear. It is generally considered to be a strong heredity or multi-gene genetic heterogeneity. The risk factors include aging, modern society and Western lifestyle, such as reduced physical activity, and high calorie convenience in supermarkets. Food, Coca-Cola and obesity.
1. The family history. It mainly refers to the first-degree relatives of diabetic patients, ie parents, siblings and so on. Diabetes mellitus, especially accounting for more than 90% of type 2 diabetes, is a genetically predisposed disease, often manifesting as familial aggregation. The U.S. Health and Nutrition Survey found that approximately 35% of patients with type 2 diabetes report one or two of their parents with diabetes; no previous diabetes, but the oral glucose tolerance test (OGTT) meets the diagnostic criteria for diabetes and impaired glucose tolerance 28% of patients and 27% reported having 1 or 2 of their parents with diabetes; if the cumulative prevalence of type 2 diabetes was calculated using the life table, if all live to 80 years, 38% of their first-degree relatives will develop diabetes. However, only 11% of the first-degree relatives of non-diabetic persons were diagnosed; if both parents had diabetes, the prevalence of offspring of the offspring was 50%, indicating that people with a family history of diabetes were the most prevalent high-risk group of people with diabetes.
2. Obesity. Obesity is an important risk factor for developing type 2 diabetes. The occurrence of diabetes is closely related to the duration of obesity and the highest degree of obesity. Central obesity or abdominal obesity or malignant obesity (male: waist/hip circumference ≥0.9; female: waist/hip circumference>0.85, mainly manifested as increased visceral fat such as omentum and mesentery) Risk of diabetes in patients highest. The combination of obesity and diabetes family history further synergistically increases the risk of type 2 diabetes. Among obese patients, the risk of type 2 diabetes with a family history of diabetes is significantly higher than that without family history of diabetes. Obesity can mainly determine the risk of developing type 2 diabetes by causing insulin resistance. By strengthening exercise and combining with reasonable diet control or with the use of weight loss drugs such as sibutramine, etc., effective weight loss can significantly improve insulin resistance, which is an important measure to prevent diabetes.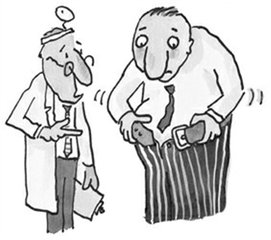 3. Increased energy intake and reduced physical activity often lead to obesity and promote type 2 diabetes. In addition, decreased physical activity can lead to a decrease in the sensitivity of tissues (mainly muscle tissue) to insulin. It has been reported that in the absence of obesity and age, the prevalence of type 2 diabetes is twice that of moderate and severe manual workers in the absence of physical labor or mild manual labor.
4. Aging of the population. The incidence of diabetes increases with age. Regardless of men and women, the prevalence of diabetes under the age of 20 is extremely low. The age of 40 or older increases significantly with age, reaching a peak between 60 and 70 years of age. As each age increases by 10 years, the prevalence of diabetes increases by about 1%. Due to social and economic development and improvement of medical conditions, life expectancy per capita has been significantly extended, and many countries have gradually entered the elderly society. This is also an important factor leading to the prevalence of type 2 diabetes.
5. In addition to the above risk factors, clinical studies and epidemiological surveys have shown that essential hypertension, hyperlipidemia, gestational diabetes and intrauterine and early postnatal malnutrition are also high risk of type 2 diabetes.