A study shows that women who regularly eat fast food and do not have enough fruit are more likely to become pregnant.
A survey of 5,598 women found that those who ate four or more fast foods per week spent nearly a month longer than those who had never eaten or ate too fast.
The report of "Human Reproduction" magazine found that consumers of ordinary junk food are unlikely to become pregnant within a year.
Experts said that this shows that a good diet can improve the chance of conception.
However, this study has some limitations, including its reliance on women must remember what they had eaten before pregnancy.
Women in Australia, New Zealand, England and Ireland surveyed what they had eaten during the month before their first child was pregnant.
The midwife visited the women after about 14 to 16 weeks of pregnancy and asked how often they would eat fruit, green leafy vegetables and fish from fast food restaurants, and foods such as hamburgers, pizzas, fried chicken and chips.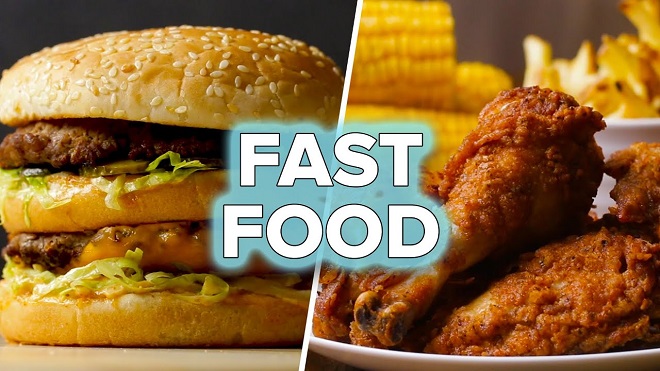 The researchers found that women who ate fruit one to three times a month had an average of half a month to become pregnant than women who ate three or more times a day.
They also calculated that women with the lowest fruit intake had a 12% risk of not getting pregnant within a year, while those who ate four or more fast foods a week had a risk of 16%.
In contrast, the entire group has a risk of 8%.
If the male partner is receiving fertility treatment, the couple will be excluded from the analysis.
Professor Clare Roberts of the University of Adelaide in Australia, who is in charge of the study, said: "These studies show that eating a quality diet that includes fruits and reducing fast food consumption can increase fertility and shorten the time needed for pregnancy."
However, although researchers found a link between fruit and fast food consumption and pregnancy time, their study found no relationship with eating green leafy vegetables and fish.
Although the study is large, it only contains a limited range of foods.
The researchers said that no information about the father's diet was collected and other unknown factors may affect the results.
However, experts say it still supplements the preconception women's diet with implications for the chance of pregnancy.
Dr. Gino Pecoraro, a senior lecturer at the University of Queensland, who did not participate in the study, said: "In general, the study does support that most health professionals intuitively believe that a healthy diet is good for couples trying to get pregnant."