First aid for burns - How to treat a burn correctly
Thermal Burns. Immediately leave the site of the injury. If the clothes are on fire, people should immediately fall down, roll slowly on the ground or use water, coats, raincoats, etc.toimmediately take off the fire. Do not run upright and cry so as not to encourage burning and cause respiratory burns. Do not use your hands to fight fire.
Boiling water, steam scald. Immediately cut the sleeves, pantyhose, and then take off the wet clothes and pantyhose. The limbs can be immersed in cold water to relieve the pain and create bread.
Chemical burns Strong acid burn. Immediately flush the wound with plenty of water or 3%~5% sodium bicarbonate solution; Strong alkaline burns wash the wound with plenty of water or 1%~2% acetic acid; Lime burns should be cleaned with lime powder before use. Rinse plenty of water; Phosphorus burns should preferably be soaked in running water to remove phosphorus particles. Wounds should be wrapped with wet gauze or exposed to the wound surface. Do not use oily dressings or ointments.
Electric burns are first used for cardiopulmonary resuscitation to save lives, and then the wounds are treated.
The principle of transshipment is transferred to local hospitals. If local unconditional treatment requires transfer, they should grasp the timing of transportation, require unobstructed airways, have no active bleeding, and have basic control of shock and reduce bumps along the way. Severe burns are required to be sent to the treatment unit within 8 hours or they will be sent after the shock period (48 hours after injury). During transfusion, infusion is required and anti-shock measures are taken.
Anti-infective treatment as soon as possible after intramuscular injection of tetanus anti-virus serum 1500 ~ 2000 units, severe burns or severe wound contamination, antibiotics should be used.
Mild or moderately burned body condition is good, you can drink burns drink (3 grams of sodium chloride per 1000 milliliters of water, sodium bicarbonate 1.5 grams, 50 grams of glucose), bogey bogey drink boiled water. Severe burns must be given by intravenous infusion anti-shock, and intramuscular injection of 50-100 mg of Demerin or 6-10 mg of morphine to calm and relieve pain.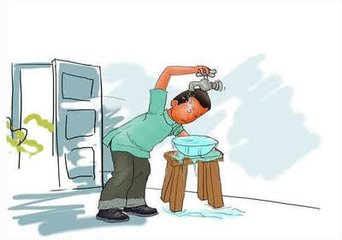 There are "three nos" in protection of injuries
If the burn is bad, it can easily induce re-contamination. Everyone can use clean dressings, towels, bed sheets, etc. to cover or simply wrap, give appropriate protection, and should do the following "three nos."
First, do not apply colored medicines, such as mercurochrome and gentian violet, so as not to interfere with the observation and in-depth judgment of the wound surface.
Second, do not apply non-smearable substances such as toothpaste, incense ash, yellow sauce, soy sauce, sesame oil, etc., because these substances will not achieve any therapeutic effect on the wound surface, but will hinder debridement and increase the chance of contamination of the wound surface.
Third, do not apply unsuitable substances to burn wounds, and do not smear drugs, such as: unknown doses of antibiotics, disinfectants, etc., so as not to cause excessive absorption resulting in poisoning.