How to get more dental patients - Medsinglong
You have brought your practice into the 21st century. Your site is up to date and ready to transform visitors into patients, but you are still struggling to get new patients in touch. You can use the latest means to attract potential patients, but you can not forget one thing - the importance of the phone! True, the phones people use to surf the Net and text messages still provide the initial function: call.
You need to make sure you are recognizing the power of the phone and what it means for your practice. Record calls from front desk staff, listen to their comments, and progressively complete the process of converting calls to appointments.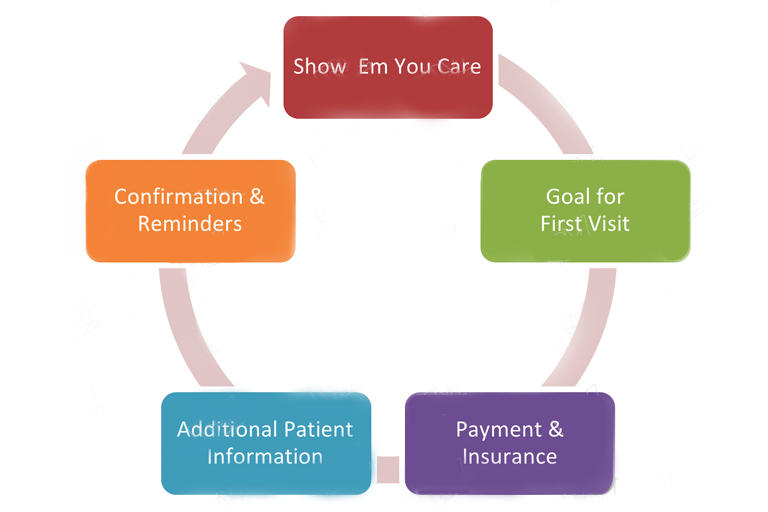 1) Show "Do you care"
Show these to call you to care about them. You treat them first as one person, not as another number or dollar sign. Ask the callers themselves, the dentist's feelings, and what made them decide what to call you today. Let's face the truth, people like to talk about themselves, if you show them that you care about them, let them open to you.
2) The goal of the first visit
Thank them for providing their information to you and feel free to ask about their first visit. The first and second steps help callers support your practice and verify their needs.
3) Payment and insurance
Find out their insurance and payment information. If they are on the network, this is where your team can talk about treatment and benefits, or if they do not have dental insurance they can offer them some options: to participate in an internal dental savings plan or to visit a new patient package for the first time.
4) Additional patient information
Now you will begin to get their information to schedule appointments. You will ask for their name, address, contact number, how they found you, and so on.
5) Confirmation & Reminders
Do not forget that each interaction is personalized based on what you learned during your first conversation. When you have finished your phone conversation, confirm your appointment with your welcome letter, second phone number or gift box. When you show the patients that you care about them, they care about you.
Imagine about 20% of dentist clinics booking, and then further, only 60% of the reservations retained. You are unlikely to be a dentist. You want to increase these numbers, the use of these steps to make use of this phone is the key 1) let more people make a reservation, 2) let those who have reservations reservations for this appointment. In a typical scenario, out of 100 calls, you can get 20 phone reservations and only 12 phone reservations. That's right, only 12%. Success with these numbers is hard. If you follow the steps above and get the caller's support, you can convert your exercise from a typical exercise to a "best exercise." In best practice, out of 100 calls, there are 80 phone reservations and 64 phone reservations. By adjusting your process, you can get an appointment for more than five patients!
To go one step further and step up your mobile game, you can get recommendations from it, which not only gives your website more eyes but also allows you to have more patients! This is a win-win situation. Plus, if you have clean
dental equipment
, patients will feel more comfortable.
Website: http://www.medicalequipment-msl.com/
Guangzhou Medsinglong Medical Equipment Co., Ltd
E-mail: cindy@medicalequipment-msl.com