Heart disease treatment - Medsinglong
Diagnosis
The diagnosis can be made through symptoms, signs,
electrocardiogram
,
X-ray
and
echocardiography
, and the hemodynamic changes, extent and extent of the lesion can be estimated to determine the treatment plan. For a congenital heart disease complicated with multiple malformations and complex problems, the specialist will selectively adopt three-dimensional CT examination, cardiac catheterization, or cardiovascular angiography according to the situation to understand the extent, type, and scope of lesions. Make a clear diagnosis and guide the development of a treatment plan.
Treatment
1. In general congenital heart disease, only a few types of congenital heart disease can be naturally restored, while others will gradually increase with the increase of age, and the condition will gradually increase.
The choice of treatment method has been chosen for the right timing of surgery, depending on the extent and degree of congenital cardiac malformations. Simple and mild malformations such as atrial septal defects, simple pulmonary valve stenosis, such as a small diameter of the defect, there is no significant impact on hemodynamics, can be life-long without any treatment. Severe congenital heart disease such as complete transposition of great arteries or left heart dysplasia syndrome must be performed immediately after birth, otherwise the child will not survive.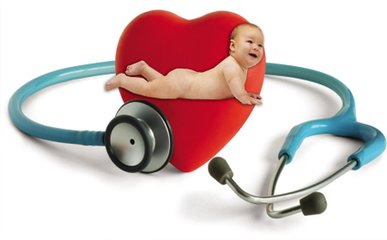 2. Conservatively observed cases of congenital heart disease.
(1) Secondary pore space defects with smaller diameter and no pulmonary hypertension tendency can be observed after 3 to 5 years of age;
(2) The ventricular septal defect with a diameter of less than 4 mm has a slight impact on the heart function and may be closed automatically, so it can be observed from 3 to 5 years old. If the ventricular defect is still not closed, surgery should be considered. Because the lack of small chambers may induce bacterial endocarditis, and the current surgical safety is very high, so many do not advocate waiting for a long time;
(3) Aortic valve with a transvalvular pressure difference of less than 40 mmHg and pulmonary valve stenosis of less than 60 mmHg. The premise of conservative treatment in these cases is that hospitals with higher levels of congenital heart surgery must be inspected for cardiac ultrasound more than twice. In addition, regular follow-up observations and necessary examinations must be performed during the observation period to avoid misdiagnosis and delay the timing of treatment.
3. Choosing the right time for surgery is the key to successful congenital heart disease surgery and achieving good prognosis.
At present, there are several major factors in determining the timing of surgery:
(1) The pathological characteristics of congenital heart disease and its influence on hemodynamics In general, the more complex the deformity, the greater the impact on hemodynamics, and the more surgical treatment should be performed as soon as possible.
(2) Progress of secondary pathological changes Left-to-right shunt-like congenital heart disease should be surgically treated before pulmonary vascular obstructive changes occur. Hairy, obstructive congenital heart disease should strive for severe cardiac hypertrophy and fibrosis before surgery.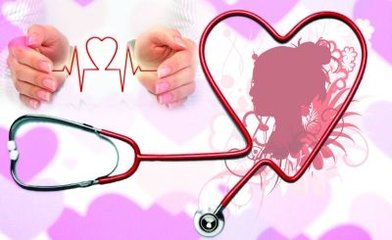 4. The treatment of congenital heart disease:
There are many kinds of surgical treatment, interventional treatment and drug treatment. The choice of treatment and when it is most appropriate for the operation should be based on the condition of the child, and the cardiologist will make recommendations on the specific conditions of the child. No shunts or left-to-right shunts, after a timely operation, have good results and better prognosis. Patients with right-to-left shunts or complex malformations, who are in severe conditions, are complicated to perform surgery. Some patients cannot be completely corrected due to imperfect development of certain cardiac structures. Palliative surgery can only relieve symptoms and improve quality of life.
Interventional treatment is broadly divided into two categories: One is the use of balloon dilation to relieve vascular and valve stenosis, such as aortic stenosis, pulmonary valve stenosis, aortic coarctation, etc.; the other is to use a variety of memory The metal material occlusive device blocks undesired defects such as atrial septal defect, ventricular septal defect, and end-artery catheter closure. Due to advances in medical technology and the continuous research and improvement of materials and techniques, interventional therapy has been further developed at home and abroad. It not only avoids the risks and trauma of thoracotomy, but also has short hospital stay and quick recovery. It is very effective. Therapeutic methods. Interventional treatment has partially replaced but not completely replaced surgical thoracic surgery. The technique has strict indications.
The surgical methods of congenital heart disease are mainly determined by the comprehensive factors such as the types of heart malformations and the degree of pathophysiological changes. The surgical methods can be divided into three categories: radical surgery, palliative surgery, and heart transplantation.
(1) Radical surgery. The patient's heart can be dissected back to the normal person's structure.
(2) Palliative surgery. It can only play a role in ameliorating the symptoms and can not have a radical effect. It is mainly used in complex congenital heart diseases that have no cure at present, such as improved Glenn, Fontan surgery, or as a preparatory surgery to promote the original Well-developed structures grow and develop, creating conditions for radical surgery, such as body-pulmonary shunts.
(3) Cardiac transplantation. It mainly used for end-stage heart disease and complex congenital heart disease that cannot be treated with current surgical methods.