According to the mechanism of uric acid production, we deduced: to prevent and treat gout, it is necessary to reduce the production of uric acid. To reduce the production of uric acid, it is necessary to reduce the body's purine, reduce the body's purine, it is necessary to reduce the oxidative decomposition of nucleic acids, and purine intake. Intake, while strengthening the exclusion of uric acid. Therefore, the measure is: Normal human body, the body usually accumulates 1200 mg of uric acid, about 600 mg per day, that is, half of the uric acid in the human body, alternating between old and new. In other words, approximately 1200 milligrams of uric acid are stored in the human body, 600 milligrams per day are eliminated, and 600 milligrams are newly produced.
If subdivided, 600 milligrams of uric acid is newly produced every day, 100 milligrams of which are foods Ingestion, 500 mg is caused by the decomposition of cells in the body, the endogenous purine produced by the decline, the exclusion of 600 mg of uric acid, urinary excretion accounted for 450 mg, sweat, fecal excretion of 150 mg, under normal circumstances The body carries out orderly work in accordance with this rhythm and regular pattern. However, once this balance is broken, whether due to overproduction of uric acid or reduction of uric acid excretion, there will be increased uric acid, resulting in hyperuricemia and eventually gout.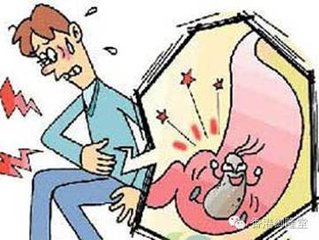 Urinary acid prescription drugs: uric acid mainly include probenecid, sulfinpyrazone, benzbromarone and so on. This type of drug can prevent the tubular reabsorption of uric acid and increase the excretion of uric acid, which can reduce the level of blood uric acid in the human body. The side effect is that multiple uric acid also excrete other trace elements in the body and cause low levels of uric acid. Blood sodium, hypokalemia, hypocalcemia, so can not be used, but also have side effects on the liver and kidney, but can not long use. The
Drugs that inhibit uric acid production: At present, the drug commonly used in the clinical inhibition of uric acid production is allopurinol. The drug is a potent purine oxidase inhibitor, and it is the only drug that can effectively reduce uric acid production and reduce the level of uric acid in the body. Although allopurinol has fewer adverse reactions, hepatorenal insufficiency should also be used with caution.
Alkalinized urine drugs: Basic drugs such as sodium bicarbonate, but not the role of uric acid can reduce the urine, increase the solubility of uric acid in the blood, so that uric acid is not easy to accumulate in the urine to form crystals.
Uric Acid Efficacy Tea: The acid-reducing tea can restore the uric acid excretion ability of the kidneys, and the uric acid excretion rate can be increased to more than 30% to achieve the effect of multiple uric acid.
1. Proper aerobic exercise must not be used for vigorous exercise to avoid joint overwork. It is best to choose aerobic exercise such as swimming, Tai Chi, and table tennis to reduce weight.
2, Drink plenty of boiled water or pale tea, the daily amount of urine should be controlled around 2000ml is the best. Westerners often drink apple vinegar to reduce uric acid. Do not drink strong tea, coffee sweet drinks.
3, Eat more vegetarian, but not all vegetarians should eat more, eat purple skin eggplant, Shanghai blue, lettuce. Green vegetables do not eat spinach, and then all the beans should eat less or not eat. Eat more fruits, all kinds of fruits are composed of carbohydrates, so that the body has a positive effect of alkaline, especially eat more cherries.
4, Eat less meat, why do not I say "do not eat meat"? Of course, meat must eat a little. Animal fats and animal protein are irreplaceable with other foods, and they are also necessary for the human body, but we must control the quantity! Seafood and animal viscera as well as hotpots are strictly taboo (Fish is of course fresh, you can eat less and drink plenty of water after eating). Otherwise, if you don't eat meat, you'll lose all your energy.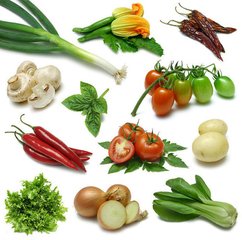 5, Can not drink beer! Other alcohol is not drinkable or strictly limited.
6, Eevelop a habit of daily or often hot feet, it is best to use automatic heating footbath, each less than 20 minutes, no higher than 30 minutes, the body can be washed slightly sweating best. When you wash your feet, you can add a bit of traditional Chinese medicine that promotes blood circulation.
7, Work and rest, pay attention to sleep, relax and optimistic face. Check uric acid every six months and try to control it at around 350. Gout will not damage any joints.