Lyme disease is a multi-system, multi-organ involvement disease with complex clinical manifestations. After the infection, the clinical manifestations tend to show a phase change, which can be divided into three phases, namely, early (phase I), dissemination phase (phase II), and lesion duration (phase III). Patients may not experience the above three phases if they are treated in time. Some patients may not have stage III lesions without treatment.
1. Early performance 2 to 28 days after stumping the skin, about 60% of the patients experienced characteristic migratory erythema, typically round or oval, with a "bull's eye" appearance, with itching and pain . Wandering erythema can increase continuously, and it is reported that the largest diameter can reach 20-30 cm. In the untreated patients, they often self-regress in 3 to 4 weeks, but are prone to relapse. Patients may have flu-like symptoms, such as fever, headache, fatigue, joint pain, muscle pain, back pain, and some patients may still have regional lymphadenopathy, pharyngitis, pneumonia, lymphadenopathy, orchitis. This period of eye performance is mainly conjunctivitis and episcleritis. The incidence of conjunctivitis is about 11%, usually light, with self-limiting, often follicular; episcleritis is rare, a small number of patients may also have iritis, iridocyclitis, retinitis, etc.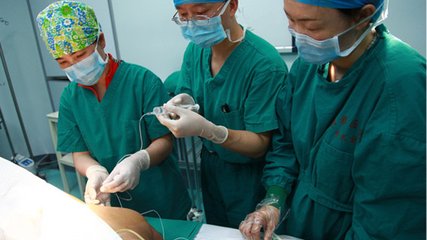 2. The performance of the dissemination period From several weeks to several months after the initial infection, Borrelia was transmitted through the blood to multiple organs, causing a variety of symptoms and signs.
(1) Skin lesions: In addition to the original migratory erythema, secondary migratory erythema can occur (secondary to the site away from the orbital bite) and benign cutaneous lymphoma can be present. The red skin lesions occur in the ear in children, and in the nipple area in adults.
(2) Joint Lesions: About 60% of untreated patients have articular lesions, manifested as monoarthritis or less arthritis, joints appear red, swollen, and painful. Knee joints are most susceptible, but any other joint may be involved. . In a minority of patients, arthritis can be chronically relapsing or destructive. In children, arthritis may be the only clinical manifestation of the patient.
(3) The performance of the nervous system: Both the central and peripheral nerves can be involved. Can be expressed as meningeal irritation positive (headache, nausea, vomiting, neck stiffness), unilateral or bilateral cranial nerve palsy. The facial nerve, III, IV, and VI brain nerves are most susceptible, and sensory and motor spinal root disease are also quite common. In addition, encephalitis can still occur, causing abnormalities in mood, behavior, and spirit. CSF examination can reveal lymphocytosis.
(4) Cardiac manifestations: rare changes in the heart, accounting for about 4% to 8%, more atrioventricular block, a small number of patients may have acute myocardial pericarditis, myocarditis, pericarditis.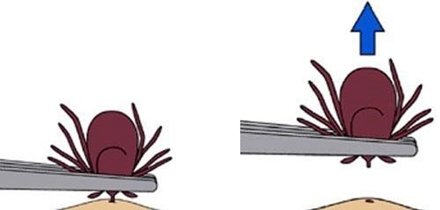 (5) Ocular lesions:
1 uveitis: Mostly bilateral involvement. Patients may have anterior uveitis, intermediate uveitis, posterior uveitis, retinitis, retinal vasculitis, neuroretinitis, choroiditis, total uveitis, endophthalmitis, etc. Among them, the most common are uveitis , typically presents as a snow bank-like lesion of the pars plana and vitreous base, which may be accompanied by granulomatous anterior chamber reactions (scar-like KP, iris Bussaca nodules, etc.), posterior synechia, retinitis or choroid. Inflammation and so on. Occurred by Lyme disease, choroiditis is characterized by diffuse inflammation with cystoid macular edema and retinal detachment, similar to the performance of Vogt-Koyanagi Harada syndrome, which can cause accumulation and atrophy of the retinal pigment epithelium; retinal vasculitis can affect the optic disc. In the posterior pole or peripheral retina, there are retinal vascular sheaths and even retinal hemorrhage. Uveitis can manifest as recurrent or chronic inflammation.
Lyme disease has recently been found to be associated with shotgun retinal choroidal lesions. Of 11 patients with shotgun-like retinal choroidopathy, 3 had anti-Bauroblast antibodies and 1 patient improved after anti-infective treatment. However, this link still needs more research to confirm.
2 other eye lesions: nerve ophthalmopathy is a common clinical manifestations, including facial palsy is the most common, the incidence was 10.6% to 25%, mostly unilateral involvement, about 1/4 of bilateral involvement, often lead to exposure Keratitis; III, IV, and VI brain paralysis can cause diplopia; optic neuritis, papillaryema, optic disc edema, optic nerve atrophy can also be seen; other manifestations of Horner syndrome, ankylosing pupils, pupillary opening, eyelid Inflammation, extraocular muscle enlargement, etc.
3. The performance of the duration of the disease Only a few patients progress to the duration of the disease, usually occurs several months after the disease occurs, this period lasts for several years. Typical changes during this period are chronic oligoarthritis, which mainly affects the wrist and shoulder joints. Other changes include vascular lesions, myositis, peripheral neuropathy, chronic atrophic acrodermatitis, cutaneous lymphoma, localized sclerosis, or atrophy. Skin lesions, progressive encephalomyelitis, etc. Chronic uveitis, multiple types of keratitis and episcleritis can also occur.