Chronic kidney disease is a slow and silent killer that has been rising over the past decade. Up to 14% of Americans are affected by accelerated kidney aging, which is directly related to diabetes, hypertension and obesity
Patients with chronic kidney disease (CKD) often progress to end-stage renal disease (ESRD) and are dependent on dialysis, which is expensive. The ESRD population and large medical services account for 7% of the total US health insurance budget (1% of the total federal budget).
Due to the need for frequent dialysis (up to three times a week), most of these patients are also often chronic fluid overloads, which results in extremely high cardiovascular events and mortality.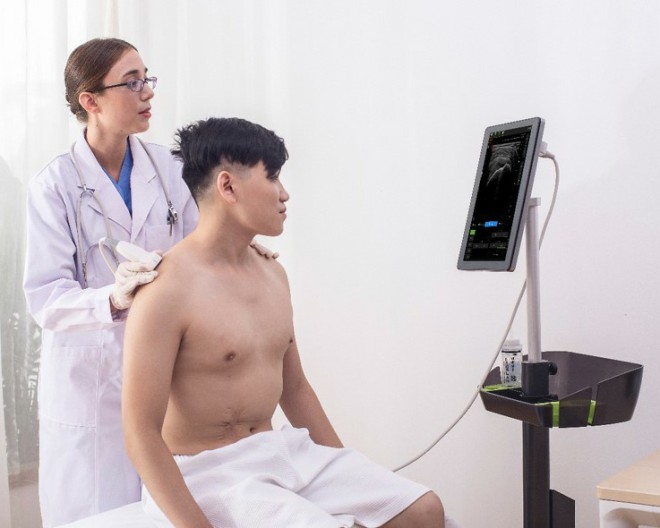 Fluid detection in the dialysis unit typically involves listening to the rales and pressing the legs to obtain ankle edema. Unfortunately, this method leaves a large number of asymptomatic lung congestion that cannot be diagnosed. The solution is to detect fluid before the fluid develops symptoms and reduce its dry weight by taking more fluid during dialysis.
Due to its non-invasive, easy-to-use and non-radiative, pulmonary ultrasound quickly became the preferred method for nephrologists to assess fluid volume. With
ultrasound
, the doctor can quickly determine if there is pleural effusion and can see if there is a major B-line pattern and assess how much fluid the patient carries.
As the first to create these models of care, nephrologists provide care for patients in the game. Ultrasound is a valuable tool for quantifying fluid overload in dialysis patients and preventing cardiovascular admissions, ultimately saving money for doctors and dialysis organizations.
If we can prevent each patient from entering the hospital once a year, we can save millions of dollars. As we move from service fees to a value-based healthcare environment, it will become even more important as it is taken from the pockets of the dialysis company and the pockets of doctors.