Trolley Color Doppler Ultrasonic Diagnostic Imaging System is composed of advanced technology of digital color Doppler.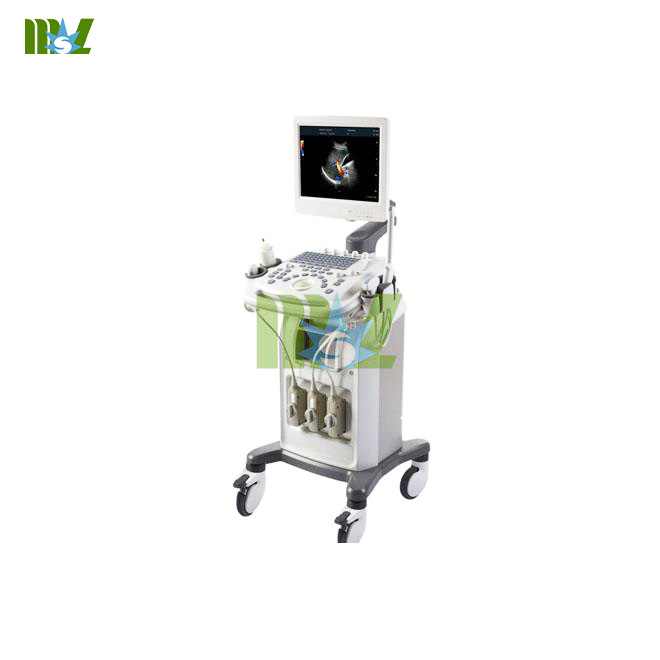 Trolley Color Doppler Ultrasonic Diagnostic Imaging System
Model: MSLCU05
Features:
Image Mode: B, 2B, 4B, M, B/M, CDFI, CDE, CCD, PW, CW.
Advanced Technology: 3D image supported.
One key image optimization: various of inner checking types/checking
types edition and creation/making superior image by pressing of doctor according to different checking types
English guide system: real time notice of operation steps, helping doctor get familiar with the operation of device quickly.
Auto freezing protection of the probe: auto freeze the probe in the presetting time, lengthen the life of the probe.
English report system: record the calculating parameters automatically, output English report directly; make the inspection steps
much more efficient.
Expansion port: Video port, S-Video port, RS-232 port, USB2.0 port, VGA port, DICOM3.0 port, Footswitch
Probe supported
Convex probe, vaginal probe, linear probe, phrased array probe; micro convex probe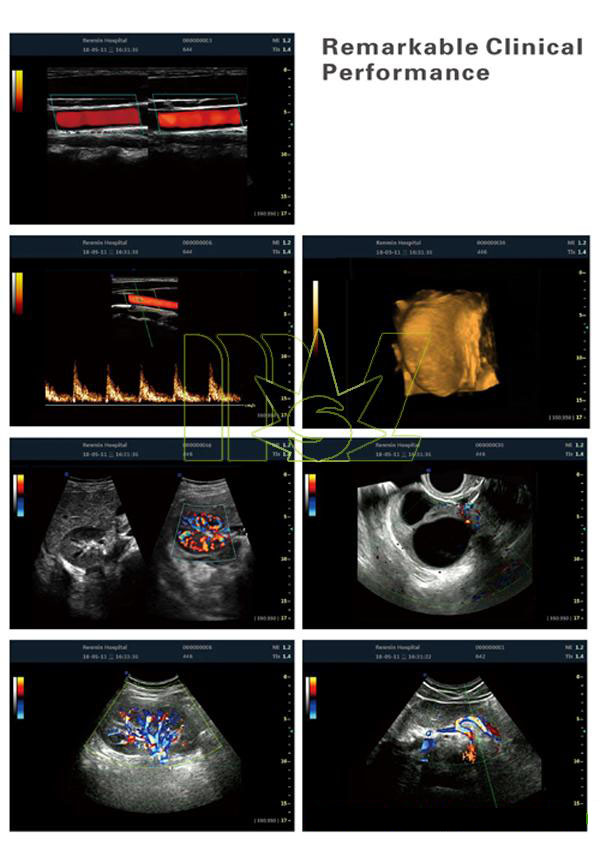 Standard Configuration
15 inch LCD screen with rocker
Pulse wave doppler
High accuracy Digital Beam-Forming
Dynamic Receiving Apodization
High accuracy Dynamic Receiving Focusing
Tissue Harmonic Imaging
Wide screen imaging
Image optimum processing
Vascular Imaging
Doppler Imaging
DICOM3.0
320G Hard Disk
USB Ports
Measurement &Calculation Software Packages
Convex array transducer
Linear array transducer.