1.Boot:
Press switch button Fully automatic blood cell analyzer on the left instrument,the instrument automatically starts a cycle,including flushing cycle and blank count.

2.when you start the cycle is complete,the background count results will be displayed and printed.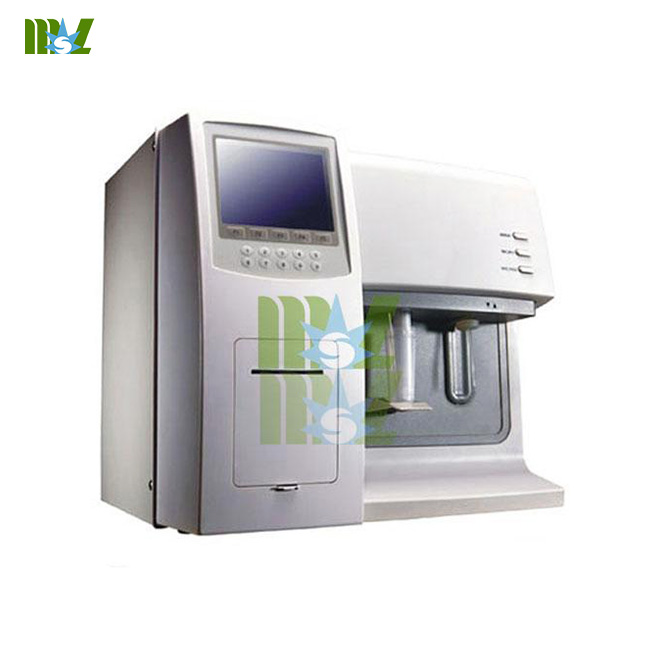 3.If there is no blank count within the allowable range,the screen prompts "boot failure"; if it detects a low reagent level,Screen Display "REAGENTLOWLEVEL".

4.The sample collection:
venous whole blood must be collected by the vacuum blood collection,the blood into a volume greater than 100 microliters of trace collection tube,And then PENTRA60 determination.Must be used as an anticoagulant EDTA-K3.

5.Sample amount must meet the requirements of automatic blood analyzer measurement,there is a problem if the sample cause a change in the amount of measurement results.

6.Mix:
measured before,blood samples must be fully and gently mix.

7.before the measurement sample should first conduct quality control measurement,if the quality control is beyond the acceptable range,proceed as follows: retest Given a quality control; after cleaning equipment,re-determination of quality control;open a new bottle of quality control,re-calibration.

8.The determination of the sample:
You can use two tag mode,alphanumeric mode and digital data sequence mode.

9.according to CBC/DIFF key to select the analysis mode,on the right side of the screen displays the current and the next measurement mode.

10.Analysis:
After placing the sample according to the sample needle aspiration behind the model or the START button,when the light stops flashing red,take a sample tube; when the light turns green,the instrument can be carried out under a specimen Determination.

11.Automatic cleaning:
After the 75 specimens determined automated blood analyzer,the automatic cleaning cycle,the operator can select the automatic cleaning frequency in the range of 1 to 75.

12.after the end of the working day,must be standby/shutdown cycles.

13.If must start measure,the first should be a time to start the cycle.

Related Posts
Advantages and disadvantages of automated hematology analyzer
Coulter principle that:the particles suspended in the electrolyte with the electrolytic solution through the orifice tube......

More about my team,you can click the video:https://www.youtube.com/watch?v=DzWaeE7MEok