The veterinary ultrasound is the necessary machine in the farm,veterinary station,pet clinic.The veterinary ultrasound is portable and easy operation and perform well,which check the pregnancy and the disease for the animals.
1.Ultrasound is kind of electric machine,so it is suggested not to start up or shut down the host frequently,or it will damage the host.
2.When holding the probe during the use,it is suggested to hold up as far as possible.In this way,you will have the chance to protect the probe from the water tube if the animal does not cooperate suddenly during the use.
3.Don't put the probe on the hard object during the starting up time,or the probe will be damaged.
4.The ultrasound need to be charged 12 hours for the first time to activate the battery.
5.Check carefully and pay attention to the animal.In case of the animal pee during the inspection.
6.When inserting and pulling the probe,it shall be soft.
7.At the end of the use,pull the probe after turning off the host.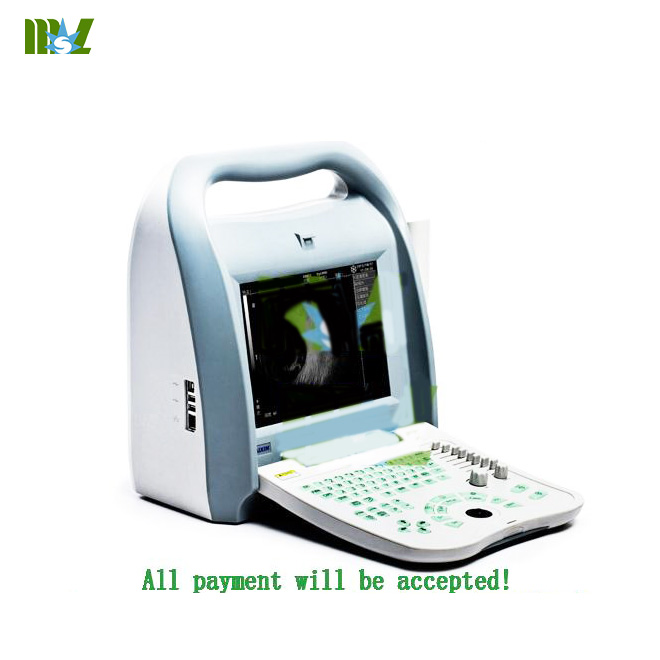 The notes of starting up the veterinary ultrasound
1.Ensure the normal power for the host of veterinary ultrasound(handheld ultrasound).
2.Open the power switch,it will show boot screen and then it will show the images.Check whether the starting up the ultrasound is normal or not.Press the FREEZE key to start up or shut down the ultrasound.
3.Check the images and the operation panel,ensure there is no abnormal phenomena.
4.If no abnormal phenomena,put the gel on the cover of the probe and start to check the patient.
Note: To keep a long term of stable operation for the ultrasound(ultrasound machine for sale),the ultrasound shall not be started up immediately after shuting down the ultrasound.It shall wait for one minute.
Warning: if there is any abnormal occurrence,stop the operation immediately and read the manual user for the maintenance or contact the supplier.