How does the bird flu transmit to human?
The contact infection is the main transmission for the bird flu.
1.The bird flu virus can enter the body through the digestive tract and respiratory tract.
2.Direct contact with quite a number of the products of the virus,like the waste,feather,respiratory secretions,blood from poultry.Also it will be infected by the eye conjunctiva and abraded skin.
3.Only the poultry meat is cooked enough,then the virus can be killed.If the poultry meat is not cooked enough,the virus will be transmitted to the human.So if you have eaten the untested poultry or the poultry from the outbreaks area,then you may be infected.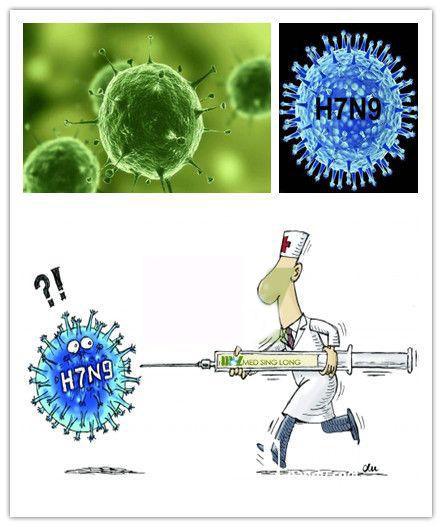 4.When you buy the live chicken,please make sure the chicken is healthy,not the sick one.
Seldom sick poultry can survive,but they will excrete waste containing the virus in at least 10 days.Otherwise,the wings of the chicken may hide the virus,so when the chicken flapping the wings,it may release the virus.
Will the bird flu be transmitted between people?
1.For now,it is only seen the case that the bird flu transmit from poultry to people.That means it has no evidence to prove the bird flu will be transmitted between people.
2.While in theory,if the virus variants,then it may be be transmitted between people.
How to prevent the bird flu?
Because there is no corresponding vaccine and the spring is season of acute respiratory illness,so The healthy life style is meaningful to prevent the illness.We should exercise more and avoid over exertion.No smoking.
1.Don't go to the outbreaks area of the bird flu.
2.When the virus occur,don't contact the poultry.After contacting the poultry,remember to clean up the hand with hand sanitizer.
3.Cook the chicken and other poultry meat enough.
4.Keep the room airy,don't go to the area of poorly ventilated.
5.Pay attention to the personal hygiene,the mouth and nose shall be covered when sneezing or coughing.
6.Keep the room clean,use the easy cleaning floor mats.
Related Posts
Who should Especially Prevention of Avian Influenza?
Avian influenza viruses in general are sensitive to heat,low temperature resistant to heat 65 ℃ 30 minutes or boiling (100 ℃) 2 minutes can be inactivated...